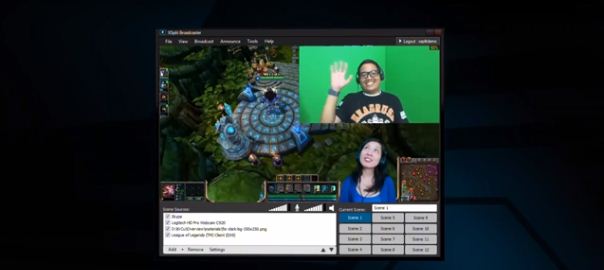 Streaming live video to Twitch, UStream, or YouTube Live is quite popular with both regular people and companies who need to livestream events. Sometimes, more video features or controls are needed, and numerous companies have come up with products for this nice area.
That's what Hong Kong startup SplitMedia Labs specializes in. So far it has come out with two pieces of software for this sector. One is  XSplit Broadcaster,  for individuals and organizations to publish live video streaming through platforms such as UStream, Twitch, or YouTube Live, or to make recordings to share online. It allows switching between multiple video scenes for television-like production techniques. SplitmediaLabs CEO Henrik Levring says this has been used for live webinars, video podcasting, eSports, and other events.
This month the company expanded its Broadcaster to come out with XSplit Gamecaster, a similar application built for gamers so they can broadcast and record gameplay. In a nutshell, these applications let users create videos and add visual effects such as images, video and text intuitively through simple controls.
Levring believes that video streaming services have been extremely successful in creating a huge interest in watching and creating content. "We don't expect the growth of the medium to slow down anytime soon." He adds:
Like many other forms of internet television, live streaming has certainly caused disruption in how media is being consumed, and we definitely believe that XSplit has been an important part of this evolution.
These applications have personal and premium licenses which start at US$14.95 for three months. It also licenses out its technology on a business-to-business scale. Levring declined to divulge the number of registered users across its apps, but he says the company gains thousands of new XSplit users every day.
The Asian advantage
While headquartered in Hong Kong, its development center sits in Manila, the capital of the Philippines. Levring explains that the firm chose Manila because "the city has an active and engaged tech and gaming industry that we believe will continue to thrive in the coming years."
Given that the gaming industry is the core of its business, the team found it logical to grow its talent here in Manila. More than that, it engages with the local community through eSports events.
Apart from Manila, SplitMedia Labs also has team members spread across Asia, such as in Japan and China.
(Editing by Steven Millward)