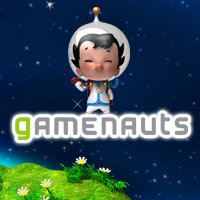 Silicon Valley-based game development studio Gamenauts has worked with several Asian game developers in the past, and is aiming to work with more of them in the near future. We spoke to Gamenauts CEO Stanley Adrianus earlier in the month about working with devs, and now I've followed up to find out more about his approach to making a successful game for the western market.
1. What are the usual differences between Asian and western-made games?
Stanley: From my perspective, Asian developed games still rely heavily on aesthetics and narratives, whereas western-made games are more focused on the core game mechanics and gameplay systems.
2. What do you think are the keys for games to be a hit in western countries?
Stanley: The western mobile market is over-crowded with lots of games being released every week. In order to get a higher chance of becoming a commercial hit, a game needs to excel in both its core concept and its overall execution. A lot of games are stilted to either side – some have original ideas but are not polished enough, or some might have extremely high production values but don't have that uniqueness that will create the viral and word-of-mouth awareness around it. I believe the key to success is in the balance of both.
The good news is that I've seen a lot of fresh concepts coming from the developers in Asia, and it's my hope that we can help them with crafting, polishing, and monetizing the game.
3. How do you help these game developers reach that balance?
Stanley: As a publisher, we offer funding, monetization and marketing support but more importantly, we consider ourselves closer to being co-developers of each title. What this means is that we work very closely with each developer at every step of the development, even all the way from the concept stage.
I like to give the example of an upcoming game called Nuclear Outrun from Nerdook Productions, an indie studio from Malaysia. I worked closely with Nerdook from the start for a new concept in remaking the original Flash version to a more mobile-friendly game. As a small developer, Nerdook didn't have the resources to port the game to mobile, so we got Nightspade, a games studio in Indonesia, to help port the game. We're also working with an art studio to revamp the graphics and we funded the entire process from start to final stages.
This level of detailed support and commitment is what we offer to our partners.