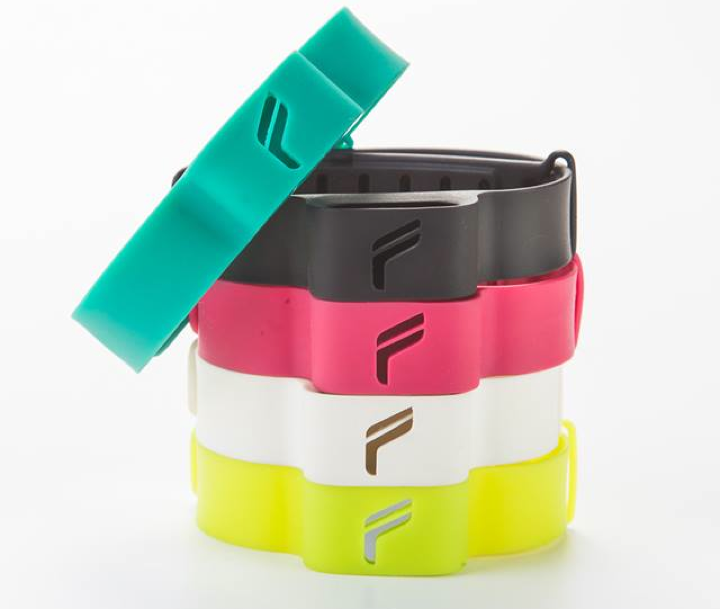 Here's a "Why didn't I think of that?" moment for you: countless fitness trackers are on the market, recording the number of steps a user takes each day. Where are most of these trackers worn? On one's wrist. Where might better place to wear them? On one's ankle. Duh!
Here to fill this void is Jimmy Leu of Qbit, a Taipei-based startup that's developing the Flyfit, a wearable tracker that wraps around the lower leg. He and his team have targeted cyclists that are unhappy with the wristband trackers as potential customers.
My wife and I noticed that when when went cycling in the gym, our wristbands couldn't track our activity. Since lots of people bike in the gym and outdoors, we figured there would be demand for a device that could track cycling habits. I researched the parts of the body that would be easiest to measure for cycling, and I decided that the ankle would be the best place for this type of fitness tracker.
The device uses gesture-recognition technology to track users' walking steps, stairwell steps, and bike pedal cycles. It also lets users toggle settings to track leg strokes during swimming, as well as sleep data. All relevant information syncs wirelessly with one's smartphone through Bluetooth.
The company launched a Kickstarter campaign in February hoping to raise US$90,000. To date, followers have chipped in a total of $82,000. With 21 more days to go, Leu and his teammates are well on-track to reach their target.
Turning new cycles
Leu completed his Master's degree in electrical engineering from USC in 2007 and founded his first startup just after finishing his studies – a wireless doorbell company – and like many early ventures, it flopped big time.
Back in 2007, it was hard for a guy like me to develop that sort of technology alone. Now it would be easy to make a wireless doorbell, but the market is already mature. So I learned the importance of timing. This time, the technology is cheap to develop, I've almost finished my product, and the feedback from the market so far has been enthusiastic.
After stints working in California and mainland China, Leu moved back to Taiwan to give entrepreneurship another shot. He began working on Flyfit in March 2013, and in August 2013 joined Taipei-based accelerator AppWorks. Leu says that the program there helped him get connected with other local internet players.
Before joining AppWorks I didn't know anyone else in the internet industry. AppWorks gave us connections with a lot of internet companies in Taiwan that have already seen some success. There were alumni from the program that have experience doing online sales, and promotions on Facebook, so I could learn from them.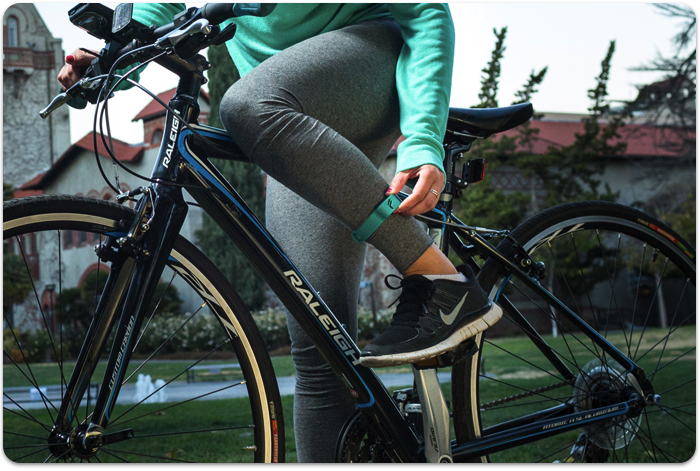 While easy access to ODMs and cheap labor costs make Taiwan an ideal place to build up Flyfit, the company has registered in California, and Leu has adopted a "feet in Asia, hearts international" mentality for business development. Leu's currently prepping to ship the first batch of devices in time for the funding finish line on Kickstarter, working alongside just two other full-time employees, one of which includes his wife. Leu says that a strict separation of work and play is key to balancing a budding business with a healthy relationship.
Sometimes working with my spouse makes it very easy to cooperate, but it's also easy to have arguments. If you want to have a startup with your spouse, you have to separate your life into working hours and private hours. It's very difficult! I'll have to tell my wife when it's our work time and when it's our private time. Every issue we're facing during working hours can't be taken into private hours, and vice versa.
Flyfit's Kickstarter page can be viewed here.
(Editing by Paul Bischoff)