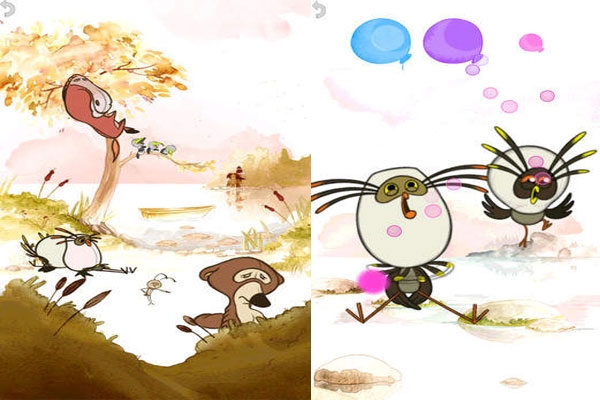 People love mobile apps. In recent years, the increasing adoption of smartphones and tablets has pushed businesses to move from just having websites to creating native apps for mobile customers. We have recently talked about how India is leading in downloads on many app stores, and even startups in the region are focusing on mobile app development.
The financial sector is no stranger to these innovations either. Research firm Berg Insight predicts that mobile financial services will grow to 894 million users globally, with growth to be driven by the Asian region. Asia still has a number of bank customers who are not using online and mobile banking services, but it is expected that the growth will peak in the coming years.
One of the players in this space, Singapore-based banking software solutions provider Tagit, also sees the trend of m-banking growth in the Asian region. In an interview I had with Tagit CEO Sandeep Bagaria, he said that Tagit has already tapped banks in the Asian region, particularly those in Singapore, Indonesia, Malaysia and Vietnam.
One of the banks in Singapore that Tagit provided with an m-banking platform is DBS, which now ranks second among banks for the best mobile app strategy according to a 2013 mobile apps for banking study by the finance-focused research firm My Private Banking. (This is among 50 banks ranked by the research firm worldwide.)
Why does m-banking matter?
It's simple: Asian consumers' dependence on smartphones is increasing and banks, like any business, need to adapt to this mobile demand. Just in the first quarter of 2013, Gartner reported that Asia was the only market with an increase in mobile sales, with more than 226 million mobile phones sold.
Taking this insight and putting it in an m-banking perspective, banks have the potential to grow by using mobile apps for customer transactions. Sandeep says that "mobile is the easiest way for banks to reach a larger population." He adds:
Today, people will not bank with a bank that does not have internet banking. Tomorrow, they will not bank with a bank that does not have mobile banking. Mobile banking will become a necessity.
Philippines: Is there a market for m-banking?
Looking deeper into the Asian region, does the Philippines have potential in this space? For one, the Bank of the Philippine Islands (BPI) recently pioneered a Square-like device for smartphones prove there's a market for this fairly new technology trend. BPI is also one of the local banks that strongly pushes for m-banking and has created an app for both iOS and Android that lets users do transactions like balance inquiries, bill payments and bank transfers through their smartphones.
Also relevant, in Mastercard's Mobile Payments Readiness Index, the Philippines ranks 13th in terms of readiness to accept new forms of mobile payments. That's pretty good, and the report says:
People in the Philippines are familiar and frequent users of mobile payments compared to other countries.
Today, Tagit is expanding its reach into the Philippines, and is now in conversation with some of the Philippine banks. Though Sandeep declined to name his company's potential clients here, he said it is expecting to bring some of them on board by end of this year. Said Sandeep:
The timing is right because there are more and more smartphones coming in the next couple of years. I expect a number of banks to launch their mobile banking initiatives next year here in the Philippines.
Looking ahead
While m-banking deployment is ramping up in Asia, it is still in the early stages. So Sandeep advises banks to think about how mobile apps will help and attract their users. He says, innovative services are key. He cites withdrawing money from a bank using a mobile phone, using NFC to check potential houses for a bank loan, or even the possibility of doing social payments as some of the new possibilities he sees in m-banking.
With all these possible technology integrations, m-banking must still undergo a lot of development. We've seen that the market is already recognizing the value of smartphones and the convenience mobile apps can provide in daily activities. M-banking may not yet be at it's peak adoption in Asia, but it has the potential.
(Source: Berg Insight via MobiThinking) (Edited by C. Custer)