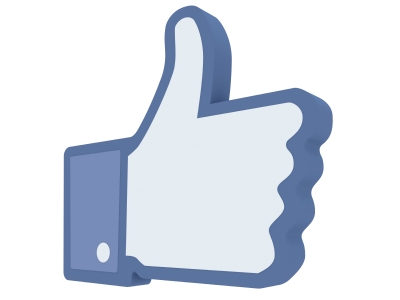 If you haven't seen it already, Facebook released its newest financials this week. Its revenues hit a whopping $1.81 billion, up 35 percent over last year, and $656 million of that revenue was on mobile. But the real kicker for us at Tech In Asia is that Asia is the biggest area for Facebook's growth.
Let's take a quick look at some of the stats:
Daily active users (DAUs) in Asia grew from 167 million in Q1 2013 to 181 million in Q2 2013
Monthly active users (MAUs) in Asia grew from 319 million in Q1 to 339 million in Q2
Total revenue out of Asia grew from $197 million in Q1 to $247 million in Q2
Advertising revenue out of Asia grew from $176 million in Q1 to $225 million in Q2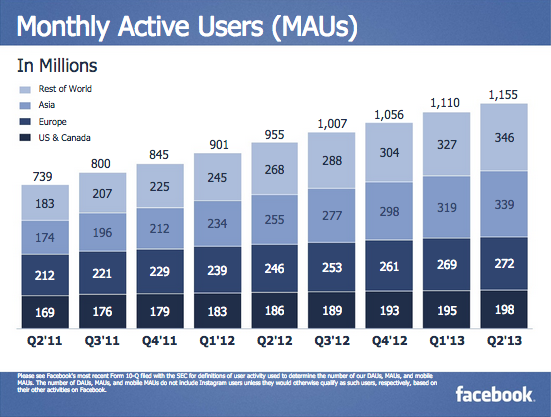 All in all, this reveals not only the most aggressive growth market for Facebook, but also that there is still huge money to be made here in Asia for ad spending. After all, Google and Facebook take up to 60 percent of the total online ad spending in Asia.
Considering that Asia is a population of well over four billion people, this growth has still not reached its peak. By the end of the year, we're bound to see close to half a billion people in Asia on Facebook – and that's without China, where it's blocked. This is good news for those people who are building their whole lives on top of Facebook commerce but possibly bad news for the likes of KakaoTalk, Line, and WeChat who are battling Facebook on the messaging front.
Anyway, Mark probably has an edge on Asia, since his wife is Asian-American. I don't want to point any fingers, but maybe Zuck's playing favorites.