Pallav Nadhani is the co-founder and CEO of FusionCharts, who you may recall from a previous feature on this site. The company recently completed a decade of being in business and came out with a book on its complete journey — Not Just Another Pie In The Sky. The following article is written by him, and focuses on some key lessons learned along that journey.
---
1. Focus on what you are good at
---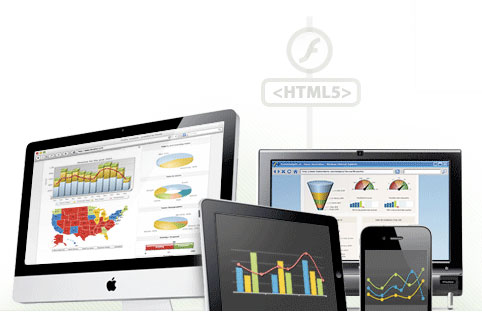 At FusionCharts, we have been developing and selling interactive data visualization solutions for a decade now. We pioneered the very concept of interactive charting and have been the industry leaders in it ever since. Traditional wisdom would say we should expand into other verticals and push the pedal. But we still stick to data visualization since that's what we know best, that's what people know us best for, and we think there is enough room to expand further in the space. Expanding into other verticals without much of a connect is only going to spread our focus too thin – and before we know it, another player in the industry would have surpassed us at the one thing we were good at.
---
2. Don't offer a product, offer a complete package
---
Your product might mean the world to you, but to the world it's just another product. In essence, people don't care what your product can do, they want to know what it can do for them.
So right from the early days at FusionCharts, we had real-life business demos on our website like sales dashboards, KPI monitors, and network monitoring dashboards that people would check out as soon as they hit the website – and then they'd go, "This is exactly what I am looking for." Given that we were this unknown company from India, we needed to establish that connect really fast to sell to large enterprises. In addition to the demos, the complete package we offered included comprehensive docs, a product tour, and best practices documents.
---
3. On the internet, no knows you are small
---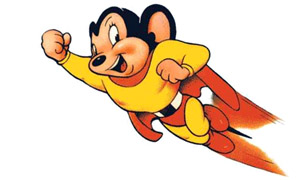 We were able to sell to 10,000 customers including the likes of NASA and the US Army sitting in India. And, more importantly, without having a single dedicated salesperson on our ranks.
How did we do this? Quite simply, using the power of the internet. A good website created a great first impression, a first-of-its-type product with comprehensive docs and demos, and quick and reliable tech support. That was it. We didn't have to be present at tradeshows around the world, have expensive offices in expensive cities, or have affiliations with industry bodies just to prove our credibility. The internet helped us mask how small a company we actually were.
---
4. Hire slow, fire fast
---
I was working all by myself for the first three years at FusionCharts even though I had enough money to put a team together. Of course, being a 20-year old, I didn't know much about putting a team together and all the legalities that go along with it. I didn't want things going wrong.
But even later, once I learnt all of that, I was very selective about hiring people. We hired people only when we badly needed them and were sure that they were a perfect cultural fit for FusionCharts.
We got to 10,000 customers without a single dedicated salesperson but only when I felt I could not handle all the load myself – and other parts of the business needed more of my time – did I decide to hire a VP of sales. Unfortunately, the VP of sales wasn't a startup guy, and a lot of tasks were beyond his dignity, so I fired him quickly too.
For most of our positions, we look at between 20 to 100 candidates before making the hire. And if we have even the smallest doubt about someone, we pass them over.
---
5. The best money you can get is the customer's money
---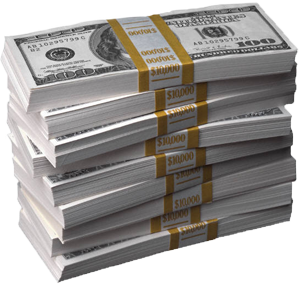 These days funding is sexy. Raise a couple of million dollars and everyone on the blogosphere starts talking about you. You start to have a feeling of accomplishment already.
Raising money, however, just solves one problem: money. But it creates a whole lot of other problems. The biggest of them is being answerable to your investors, most of whom want you to scale up quick, often compromising on the quality of the product and the vision of the company as a whole.
Get money from customers instead. Make a good product that solves their problems, sell to them and be answerable to them. That can never be a bad thing.
---
6. Traditional business wisdom has no guarantee of working for you
---
Nothing in the business world is carved in stone. Marketing was all about the 4Ps that they taught in business schools around the world until the 4Cs happened. And then social media happened and marketing changed again.
Don't go by what the business pundits have to say. Go by what sounds to be the most logical solution to your problem. It might defy all conventional business wisdom but if it the most logical, it is the correct solution.
---
7. It's all about people
---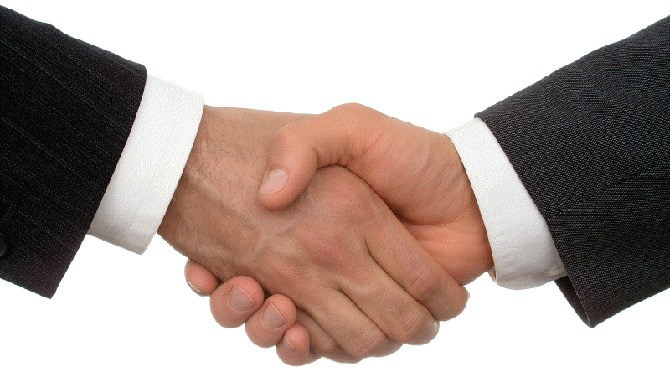 Even in the intangible world of software, it's all about people. Customers, employees, vendors, partners, industry watchers — they are all people. It is people who create the technology that makes the world (or at least a small corner of it) a better place. And people have their own aspirations, wants and needs, that you need to listen to and take care of.
---
8. Give people more reasons to remember you than just the product
---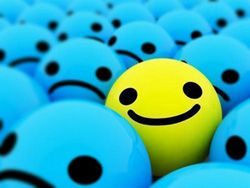 Business is not just about your product or service. It's more what people feel about you. At every touch-point they have with you and your business, give them a reason to remember you. Delight them. A genuine conversation, a good story, they all add up.
Every time we go to a trade show, along with the objective of getting sales leads, product feedback and press coverage, another of our objectives is to give people a nice and happy feeling about meeting us. And we do whatever it takes to get people to smile and remember us even months after the trade show is over. And it all adds up when someone writes in to say just how nice it was meeting the team even months after the tradeshow.
---
9. Everyone loves a good story
---
Recently, we completed a decade of being in business at FusionCharts. And to celebrate that, we wrote a book on the complete journey of the company. The book talks about all the mistakes we made, lessons we learnt along the journey, and the hilarious incidents that happened along the way. The feedback we have been getting on the book is astounding. People love the story and are writing in to say how they feel a part of FusionCharts after reading our candid account. Everyone loves a good story, no matter how left-brained they are.
---
10. Entrepreneurship is a journey, not a destination
---
This is something I learned much later in my entrepreneurial journey. Stories of obscene nine-digit exits and massive IPOs used to get me all excited earlier and made me dream of the day I would have one of them myself. But then I paused to take a look back at the FusionCharts journey and realized it is the small moments that came along the journey, both good and bad, that I cherish the most. The loss I made on my first sale. The time I changed accents and pretended the call had been transferred from the support to the sales department. The delight at seeing Barack Obama using FusionCharts. These are the moments I will remember and smile about for the rest of my life.
Entrepreneurship will give you the highest of highs and the lowest of lows. Enjoy them all.