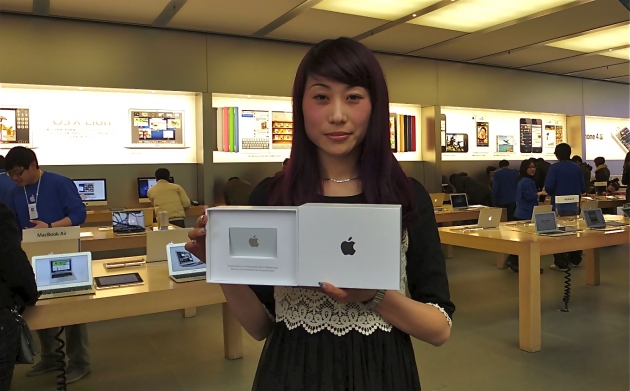 Earlier this month we told you about Fu Chunli, the lucky girl from Qingdao, China who downloaded Apple's (NASDAQ:AAPL) 25 billionth app, winning a $10,000 iTunes gift card in the process. Last week, Apple reportedly flew her all the way to Beijing to collect her prize, a nice gesture considering they might have just emailed her an iTunes code instead.
What does a $10,000 iTunes gift card look like? Well if you get really close to your screen and squint a little bit, you can see that Apple has left a personalized message to Fu Chunli:
Congratulations on downloading our 25 billionth app.
Now you can download a few thousand more.
Meanwhile, local media have dubbed Ms. Fu as the "Apple Girl." I wonder will she try to capitalize on her moment of fame? I think this calls for a pop album…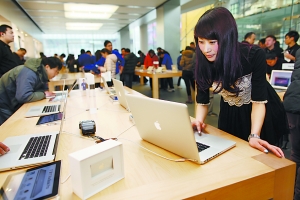 In any case, for both Apple and Fu Chunli, this is a win-win. It's great to talk about the Beijing Apple Store for once without having to mention long lines or angry scalpers. And while Ms. Fu is apparently a relative newcomer to the world of Apple having just bought her iPhone a month back, this new gift card should put her well on the way to wasting time far more efficiently than she ever has before.
On a related note, China's Apple imitator Meizu announced its 100 millionth download shortly after Apple hit its milestone. So don't be surprised if they also do a photo-op with their prize winner, Mao Zeying, sometime soon.
[Via MIC Gadget, images via sinaimg.cn and bjwb.bjd.com.cn]