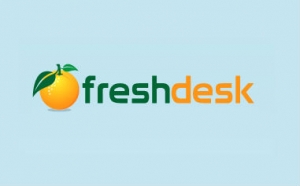 Founded in October of last year, India-based Freshdesk aims to provide the best customer support platform in the cloud, specifically for small and medium businesses (SMBs). CEO and founder Girish Mathrubootham explained Freshdesk to Penn-Olson:
Think of Freshdesk as the Salesforce.com of customer support. Freshdesk is an on-demand customer support platform that enables small and medium sized businesses to roll out a professional and modern customer support system for as little as $9 per agent per month. Customers don't have to pay any high upfront costs to procure servers or software, there are no contracts to sign.
Using Freshdesk, businesses can automatically convert customer email queries into support tickets. These tickets will be distributed to the correct support personnel who will help customers solve specific problems.
Freshdesk's clients are also able to customize their platform to their own branding, offer FAQs sites and forum discussions, and handle the support of multiple products. Freshdesk also supports a number of languages, namely in Spanish, French, Italian, German, Portugese, and Polish.
Of course Freshdesk isn't the sole player in this industry. While Zendesk entered the market earlier, Freshdesk has a specific audience in mind – the SMBs.
When asked about competition within his industry, Mathrubootham explained:
Zendesk is the main competitor. Our main differentiator is our ability to handle multi-product support better than any of our competitors with multiple incoming and outgoing support emails, multiple customizable portals etc.

---
How the idea came about
---
The idea for the startup was inspired by a discussion Mathrubootham read
on Hacker News
about how users were unhappy with the skyrocketing prices at Zendesk. A series of comments on the article caught Mathrubootham's attention he began to think deeply about this problem. Here's an excerpt from those comments:
We ended up using eSupport (which is a complete piece of shit) and now we have a different set up of support users, we could justify the cost of ZenDesk given the current size and set up of the company but now we're locked in to eSupport! If they just had lower prices for the little guys they'd [ZenDesk] have got us. They're bloody mad, I tell you. —-Ryan-Allen
Whenever I read something like this I can't help but think "Here's a potential customer to whomever can get this right and at the right price". It seems like there's still a huge opening in this market for someone to come in and take all of ZenDesk and eSupport's customers. —Megamark16
The latter comment was particularly motivating for Mathrubootham, who spent the last nine years at Zoho in his last role as VP of product management. He knew this field and understood that a lot of services are moving to the cloud:
I had the domain knowledge, [and] knew that the massive transition to cloud is happening and the spidey-sense in me said that I should throw my hat into the ring. That was the exact moment that I decided that I should build something in the customer support market delivered as SaaS.
Freshdesk started with Mathrubootham's own savings and a $50,000 investment gathered from friends. And in less than a year, Mathrubootham is proudly serving 35 paying customers.
As most things are going social, Mathrubootham revealed that the team is working on releasing a social support feature which converts tweets and posts on the company's Facebook wall into tickets for Freshdesk clients to respond to them via the Freshdesk platform itself.