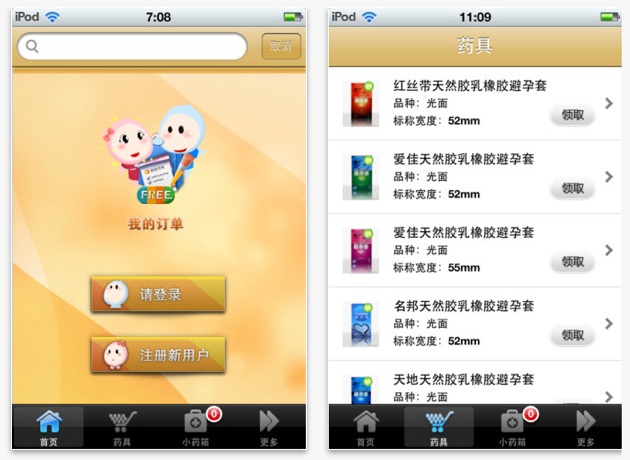 In a sexual health initiative, Beijing authorities are giving away free condoms to its citizens via a custom-made iPhone app called FreeCondom.
The FreeCondom app is now a free download in Apple's iTunes Store, and allows residents of Beijing only to 'shop' online for a small variety of condom types, which will then be delivered (as pictured below) in the same manner as buying something from any other e-commerce site. The app also contains sexual health information, and details of where the city's folks can go for professional advice or help. It requires registration, using one's national ID card and/or city resident permit.
FreeCondom was financed by the National Population and Family Planning Research Institute, which is also listed as the app developer on its App Store page. It's not clear if an Android version is being developed as well.
This health initiative – designed to combat sexually-transmitted diseases, especially amongst younger people – mirrors a similar strategy earlier this year in New York City, which also has an app, as well as a Facebook page.
If you're a Beijing resident, take a look at the FreeCondom app and perhaps give it a try for size, so to speak.
[Source: LeiPhone – in Chinese; and Global Times – in English]