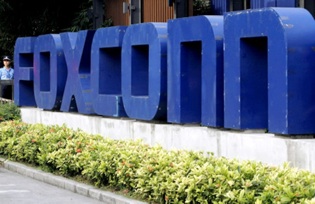 Since iPhone sales started to dip, Foxconn's been looking elsewhere to diversify the products it manufactures. It seems to have found a friend in its home country, Taiwan.
Focus Taiwan (hat-tip TNW for spotting this) reports the A5 will hit shelves in mid-July for about NT$4,000 ($133), but you might be able to get one cheaper with a contract. This is the first time for Foxconn to make a phone for a local operator carrying the operator's own brand, according to Taiwan Mobile.Taiwan Mobile and Foxconn will join forces to produce the A5, a relatively cheap smartphone featuring a 4.3-inch screen, 1GHz dual-core processor, a 5-megapixel camera, and the latest version of Android OS.
But the two Taiwanese tech giants aren't putting all their eggs in one basket. Taiwan Mobile recently teamed up with ZTE to launch three more self-branded phones. Foxconn, on the other hand, will partner with Mozilla to make a tablet and a handful of other devices, not to mention some pretty sweet TVs.