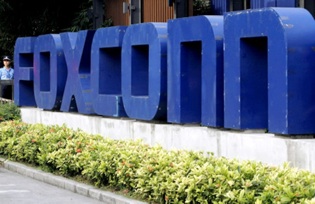 After repeated delays, there's news today that Taiwanese manufacturer Foxconn (LSE:HHPD; HKEX:2038; TPE:2354) will finalize its plan to build a massive manufacturing plant in Indonesia. The initial investment for this project may reach $2 billion to $3 billion, with an official statement about it supposed to be released next month. But an Indonesian government official 'announced' this latest news, not Foxconn itself, so we can perhaps still expect a few twists in this saga.
MetroTVNews cites the Indonesian industry minister MS Hidayat on Friday saying that the upcoming plant will be a joint venture (JV) project. In addition, the ministry and Foxconn will make a joint statement in August which details the upcoming JV project and how the Taiwanese company plans to execute their investment plan in Indonesia.
However, until that time comes, there are still some issues that need to be eked out at the negotiation table, like the one regarding the land for the factory. Yes, that means that there is a possibility that the deal can be postponed again if negotiations fail.
Good news is that there is some progress regarding Foxconn's deal in Indonesia. The manufacturing plant has secured agreements with two local companies, mobile phone manufacturers Erajaya Swasembada and property developer Agung Sedayu Group.
However, the Indonesian labor union has grown stronger since the start of Foxconn's reported interest in building a manufacturing facility here last year. They are demanding salary raises, especially after the recent increase in fuel prices. People working in Jakarta just got a huge bump in their pay with more than a 40 percent increase.
(Source: MetroTVNews via DailySocial)
(Editing by Steven Millward and Anh-Minh Do)