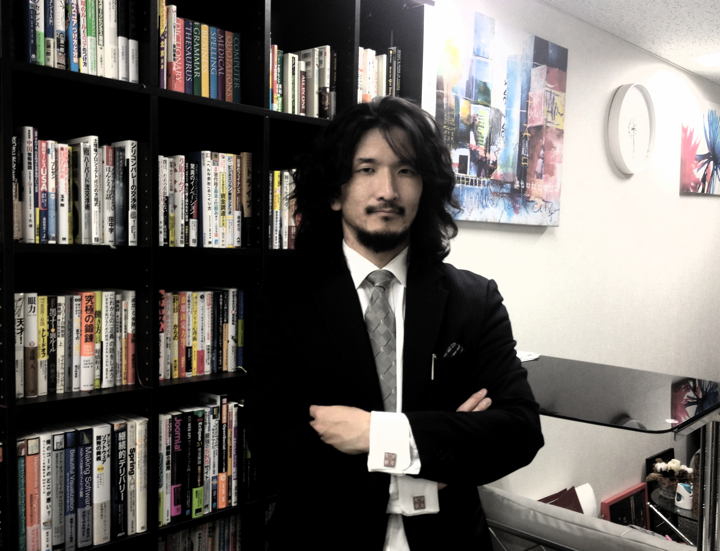 When Shingo Ogaki was 16 years old, he left his quiet town on the outskirts of Osaka, Japan to follow his dream of becoming a Major League Baseball pitcher in the US. He would spend the better half of the following decade bouncing back and forth between the US and Japan, attending training camps and cutting his teeth with Seattle Mariners' minor league team and on the roster of several non-MLB pro squads.
In the end, an elbow injury dashed Ogaki's hopes of making it big in America. "I had to decide to quit or get surgery, and the surgery wasn't guaranteed to work," he told Tech in Asia. "My generation already had so many famous baseball players, so I just couldn't break into the pros back in Japan. I had to think, 'What's my next career?' and originally decided on becoming a teacher, a job where I wouldn't have to rely so much on my body."
Ogaki would go from teaching computer science to software engineering before uncovering his true passion – entrepreneurship. Taking a page from his experience in the minors, he decided to form an amateur baseball league that would make weekend warriors feel like pros. Founded in 2011, Gigathlete's G-League currently boasts 85 teams and more than 1,200 players (New York City's Metro Baseball League, for comparison, has only 17 teams this season). The company's G-Score service offers real-time scoring that can be updated via feature and smart phones, while its G-Lockerroom platform provides real-time statistics, player interviews, and photographs. Part-time Gigathlete employees who attend each of the league's match-ups – as many as 10 per week – upload all of the data and post highlights on social media.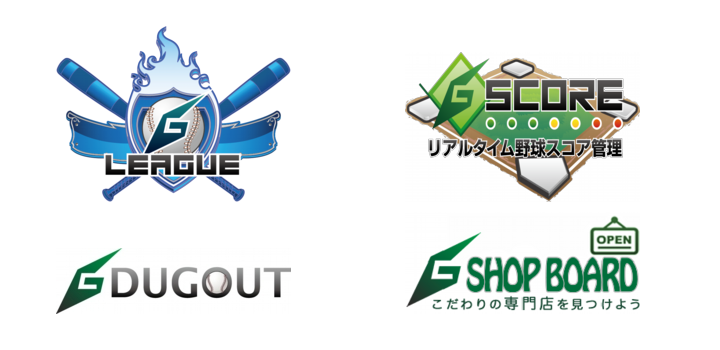 The majority of G-League games are played in and around Tokyo. With the Greater Tokyo Area home to roughly 20 percent of Japan's population, it makes sense to keep things local. Most players have jobs and families, so traveling to another city for a weekend game would be almost impossible.
Ogaki says that the majority of players in the league are about 30 years old. "That is the age when they have been in their company for five or six years, so they have much more scheduling flexibility than when they were new recruits," he says. There are also a number of university students and retirees in the mix, giving each team a range of age groups and backgrounds.
Incentives to keep playing
For anyone who has ever played in a casual sport league, the hardest challenge is often getting people to show up for each game. Ogaki says that the scoring and game recap service is a big motivator, but that losing players is inevitable. To avoid cancellations when a team can't field enough players, Ogaki developed the G-Dugout player matchmaking service to connect them with substitute players.
Getting crushed by a team with much stronger players might also hurt morale, and thus a player's willingness to continue playing. To avoid this, teams choose their own opponents based on current league rankings and individual player statistics.
"Pro sports remind me of show business because the stadium is like a stage, spectators are the audience, and players only want to be the champion – to become more famous and appear on TV more, like a movie star," Ogaki says. "Sport should simply be for amusement, for recreation. I wanted to build a good amateur platform for people just playing for fun, not solely for winning."
Another tactic that G-League employs to keep players in the game is what Ogaki calls "double seasons." A season that starts in August, for example, ends the following August. The final two months are devoted to playoffs and the league championship. To avoid downtime waiting for the current season to end, a fresh season kicks off every six months. The overlap in the beginning allows new teams to get in on the action without having to wait for a full season to end, and it also allows teams that didn't make it into the playoffs to keep playing and improving their skills.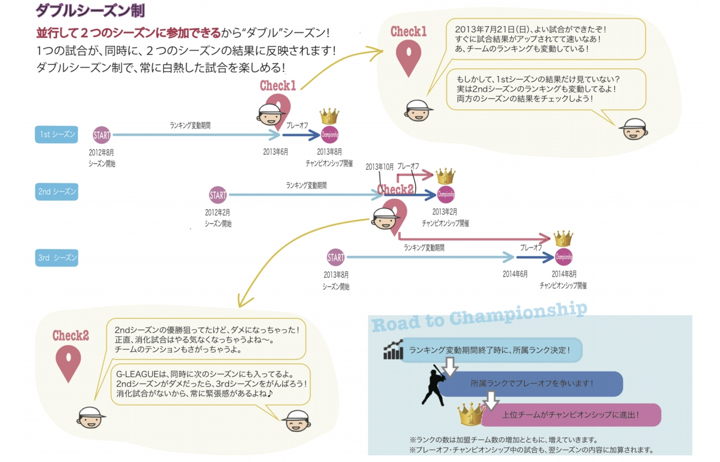 Staying the course without VC support
At present, Gigathlete employs a lean staff of only three full-timers (Ogaki included), two part-timers, eight interns, and about 30 staff to cover games.
The startup received 4.5 million yen (US$44,000) from Samurai Incubate in 2012 and is currently fundraising – largely without the help of established VCs. The company has so far secured about US$200,000 from private investors in what Ogaki describes as a "between" round in the middle of seed and series A. Dai Tamesue, a Japanese Olympian who holds the country's record for the 400-meter hurdles, is one of the company's latest investors and has also joined the Gigathlete team as an advisor.
Gigathlete's current monetization model is mainly based on fees – teams pay 50,000 yen annually (US$490) and 1,200 yen per game (US$12) for access to playing fields and the company's various services. The company also plans to offer basic necessities, like extra balls, for direct purchase at games.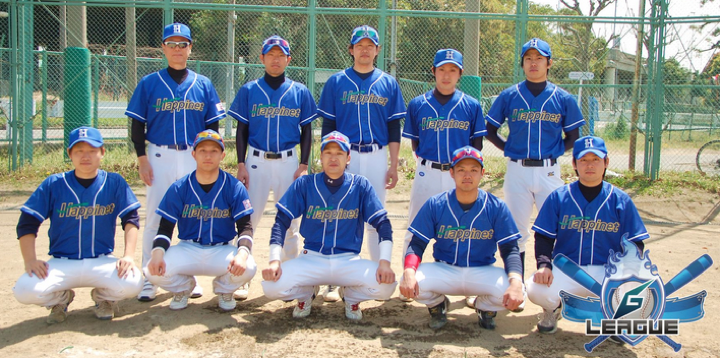 Gigathlete's G-ShopBoard also connects players with mom-and-pop sporting goods shops in the greater Tokyo area that offer equipment customization and repair services at discounted prices. The company is also working on partnerships with some of the world's most recognizable sporting goods brands, but asked that they not be disclosed until an official agreement is signed.
The Amazon of amateur leagues
Though Ogaki is particularly passionate about baseball, he hopes to bring the current G-League formula to a variety of other sports – starting with soccer, futsal, and basketball. However, scaling the current business outside of Japan is his top priority.
The sport business market in the US is 20 times bigger than in Japan. I want to grow this market domestically, but Japan is limited. I wanted to establish a strong platform for amateurs, and baseball was the obvious first choice.
He says that the company's next stop will be Taiwan – a country that is baseball-obsessed like Japan but a lot closer to home than the US. If that proves successful, Gigathelete will expand into New York City. Real-time game scoring solutions like PointStreak already exist in the US (that particular company is already partnered with the New York City Metro Baseball League), but require a team's own scorekeeper to enter the stats and scores manually.
See:Alibaba buys 50% stake in Chinese soccer team for $192 million
"I realize that baseball is not the most popular sport in the world," Ogaki says. "Soccer and cricket are much bigger globally, of course. Once we can get all of the sports, we will be like the Amazon of amateur leagues."
−試合詳細− 5/31(土) 武蔵野サイドウォーカーズ 9-11 原宿フェロース http://t.co/g0qSsfq91r pic.twitter.com/EDLvGXzKFi

— 全国軟式野球リーグG-LEAGUE (@G_LEAGUE_) June 13, 2014
Ogaki may not have made it into the Majors, but he has still made a career out of baseball. Gigathlete gives amateur players an opportunity to feel like pros – even if going pro never crossed their minds.
"When I was deciding whether or not to get elbow surgery, I never imagined becoming just an amateur player – I felt like they were losers," Ogaki says. "Years later, I asked myself why I thought that and why I felt that attitude coming from society. The truth is that the pros aren't always winners and that the amateurs are definitely not losers. I believe Gigathlete will change the perception of them completely."