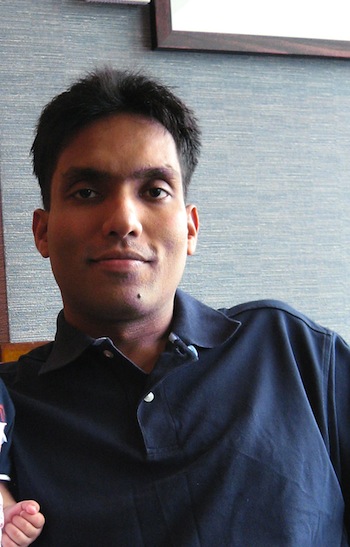 During Startup Asia Singapore a month ago, I met Streetdirectory's founder, Firdhaus Akber and learned about his entrepreneurial journey. From my perspective, it was one hell of a roller coaster ride: one that involved the excitement of seeing exponential growth in traffic, the promise of an IPO and him being courted by flocks of investors; and the low times of being forced out of his own company before scraping his way back in, and getting sued by a Singapore government agency in a lawsuit that lasted more than a year.
StreetDirectory is a Singapore startup that was founded back in 2000. It is a portfolio company of Hong Kong's JDB Holdings, whose portfolio also includes JobsDB, 88DB, Openrice, Cozycot, FlowerAdvisor and SgCarmart (which was recently acquired by SPH). Streetdirectory has a team of around 200 staff across Singapore, Malaysia, Indonesia and Hong Kong and boasts more than 1.2 million registered users and 1.3 million apps downloads.
Connecting the Dots
Firdhaus started his first full time job before starting university. He worked as an instructor at a fitness club and did enough to convince his boss to entrust him with managing the club. He deferred school to focus on the job. Then he moved to join an event company as a salesperson. He also worked at an IT company at a job that involved him handling brands, building relationships and making sales. Reflecting on his entrepreneurial journey, he attributes what he has achieved at Streetdirectory to the many skills he picked up in these previous jobs. He has found that despite the diverse industries he has worked in, it all connects.
Unknowingly, the different exposures in my previous jobs helped me greatly in running Streetdirectory. When I became a boss, all these pieces came together. I got the experience of managing a team in the fitness club; I got the skills of doing sales from the events company and the skills of developing relationships with important clients through my work at the IT company."
The Roller Coaster Ride
Firdhaus started Streetdirectory with three other co-founders in 2000. Previously, they had approached him on numerous occasions about the idea of building an online map. But he rejected them every time as he was skeptical that people needed an online map and he didn't see how it could be monetized. But they were persistent and eventually he decided to give it a shot.
In the beginning, the founders funded the startup themselves. In 2000, there was no other online map company in Singapore. The idea was to get maps from a government agency, Singapore Land Authority (SLA), and put them online. The business took off almost immediately.
After operating for a while, people started knocking on my door. These people were venture capitalists. Suddenly, I realized Streetdirectory is actually in the dot com arena. I didn't realize that. I started researching and understood more about it. Shortly after the VCs' visit, HSBC bank also came and offered to bring us to IPO. During this period, something was happening to our site. On a daily basis, our traffic jumped without us doing anything. If today's traffic is 3,000, next day will be 6,000 and 12,000 day after next. This 100% daily growth rate continued for a while and there was never a day traffic didn't grow.
Being traditional business people and not the typical dot com founders (who value traffic more than dollars), the founders saw this phenomenon growth as a liability because the server cost is expensive. Cash was the main problem for their business then. They started to do consulting projects for governments, schools and get SMEs to advertise on their sites. The consulting projects involved helping government agencies and schools to map out their campuses and also listing them on the street directory maps. Through these projects, they were able to bring in revenue to balance their books. They also raised a million Singapore dollars from angel investors at that time.
During the third year of operations, things got dramatic. Firdhaus was voted out of Streetdirectory as the board felt that he wasn't contributing enough to the company. At this point in time, Streetdirectory had already grown to become the leading online map portal for Singapore, Malaysia and Indonesia and sales were doing well. Firdhaus went off to do consulting work on his own. He re-joined the company only a year later, when one of the co-founders wanted to cash out and move on; Firdhaus bought back his shares and came back.
Firdhaus's roller coaster ride did not stop there. Due to copyrights issues, the SLA sued Streetdirectory and wanted it to take down the maps. This would effectively put Streetdirectory out of business, as maps are fundamental to its business. Firdhaus took on the lawsuit and fought it for over a year, incurring huge legal fees. During that time, shareholders and directors pulled out of the business, leaving Firdhaus as the remaining shareholder.
Surprisingly, during these troubled times, a Hong Kong investment group still choose to put faith in his team and backed them. The group advised them to develop their own maps and not fight a losing lawsuit against the state-owned agency. Adversity brought out the best in his team and the remaining members of the team fervently re-created their own map. Interestingly, despite having its service suspended for three months, the traffic for the re-vamped site (with the new in-house maps) did not show any decline.
Looking back at his own experiences, Firdhaus advises entrepreneurs to be resilient.
Entrepreneurs need to understand that they may not be successful on the first time, most aren't. One needs to learn to pick themselves up and try again when they fail. What I learned from my Hong Kong investors was their nonchalant attitude towards failure. Why be so concerned about failure? If you fall down, pick yourself up and try again. Just keep trying, there's no one who will fail forever.