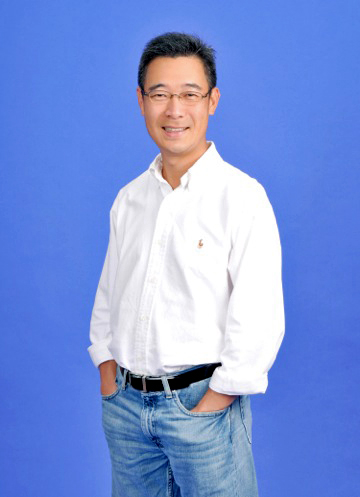 Fun is a rather quaint way for an investment firm to differentiate itself. But Terence Tan, an investor at TNF Ventures, is pretty serious about fun — and always have been. A competitive player in golf and tennis, he once overextended himself over a tennis game, fell and suffered a concussion, then lost his sense of smell.
This paradox of having serious fun permeates TNF's culture. They're managing money on behalf of NRF, a government body in charge of scientific research, yet they organized a poker tournament at their launch event. They wore gaudy red and white polo tees that made the event look more Resorts World than Marina Bay Sands, yet gave a Powerpoint presentation to introduce the firm.
It's a signal that they don't take themselves too seriously, but are hungry about making the right investment bets. It image seems befitting for a team of successful corporate and entrepreneurial types who've got it made. They don't really need to start another fund, but for one reason or another, decided to.
Terence certainly doesn't have to get involved. The Singaporean has a full-time job, and that involves being a managing partner at IPV Capital, a Shanghai-based VC firm that, interestingly, is investing in technology industries that escape the limelight, such as semiconductors, medical technology, and clean technology.
So, TNF Ventures is sort of like a side project for him; a way to, in his words, contribute back to Singapore and help nurture the next generation of entrepreneurs. Apparently, Terence's situation describes most of the investors at TNF pretty well: Only Shirley Wong, managing partner at the firm, and Frank Lee, the incubation manager, work at TNF full-time, occupying an office at Block 71, the beating heart of Singapore's startup scene.
Terence himself is based in China most of the time, where he manages a portfolio of 20 companies for IPV Capital. At an interview with SGE at a poolside cafe, he declares that out of the firm's entire portfolio, it has only lost money on one. A few companies have gone public, while the rest are up and running. He flatly rejects the notion of having a really big success to cover up for 9 other failed ones.
"I sometimes think that we're not taking enough risk. But I've gotta believe that this company has good chance of making it. It's not about just 'trying out'," he said.
He intends to maintain a high strike rate at TNF, where the focus isn't so much on hitting a quota of deals but rather finding the really good ones.
"The success of the portfolio is a reflection of the team. And that's a high bar. That makes our job even more difficult," said Terence.
The firm does have its work cut out, given the team's pedigree, which includes people like Eddie Chau, a successful entrepreneur who exited from Brandtology and has recently founded mobile security company V-Key. It raised a Series A round from IPV.
For an angel fund in Asia, TNF has a rather large team of 16. Not all of them are present on the firm's website, nor were the whole lot present at the poker night. The outsized team is there for a reason: To provide their portfolio startups with a large support network that spans the globe, that could give access to customers, technologies, or the next round of funding.
Having such a large team presents a problem: How can TNF make decisions without compromising on speed? While Terence was unable to speak on the record about the firm's processes, he nonetheless maintained that the team has ways to achieve some consensus while maintaining their nimbleness.
The flexibility has meant that Terence was directly involved in at least one company belonging to an area he isn't an expert in. For example, TradeHero, a company that is building a mobile stock trading game, was funded to the tune of USD498k recently, and the fact that Terence knew its founder and CEO, Dinesh Bhatia, who was then at another startup, certainly helped. Dinesh pitched his idea at the poker party, and the deal wrapped up quickly.
Terence views TNF Ventures as a sort of mid-wife that helps startups reach Series A funding and use Singapore as a launchpad into overseas markets. Although he won't be involved in all of TNF's investment decisions, he could be an asset to startups that are thinking about venturing into China.
He would, for instance, advise startups that China isn't as tough as market as it seems to be; its a matter of picking the right battles. If a company tries to play in a very regulated environment controlled by a few key players, the founders will have their work cut out for them.
However, if a company wants to build and distribute an app in the country, it's actually pretty open and welcoming, and it'll have as good a chance as any local. "Don't try to sell pharmaceutical drugs," he warned. Or get into the telecoms industry.
Terence believes the BYOD movement will be huge in Asia, and that informs his investment decision. Employees are becoming more comfortable with using their personal mobile devices for work, and an ecosystem has developed to enable workers to do just that.
He made a decision to invest in V-Key, which is building technologies to make mobile apps and monetary transactions more secure, because he sees mobile security as a major pain point for companies with employees that work on personal devices.
Terence is also interested in "replacement" industries in China, which takes advantage of arbitrage to locally produce devices or device parts more cheaply than imported alternatives. Not exactly world-changing, but there's money to be made there.
Whatever the industry, what matters the most in new startups is the people: Do the individual team members have the wherewithal to make their business work? Have the team members worked together extensively before? Based on these factors, some investment decisions are easier to make than others. TradeHero, for example,  featured a veteran hand in Dinesh who has plenty of battle scars to show. That certainly boosted the startup's profile.
Making an investment decision is about trade-offs. A solo founder is a risky bet, since a table needs at least three legs to stand on. But if the business idea is compelling, hiring competent employees could be one way to make up for the lack of co-founders. While experienced founders are a definite plus, Terence doesn't discount fresh graduates, as long as they're teachable and willing to be handheld.
"Once I get the right people that passes my smell test, we will then look at the business model," he said.