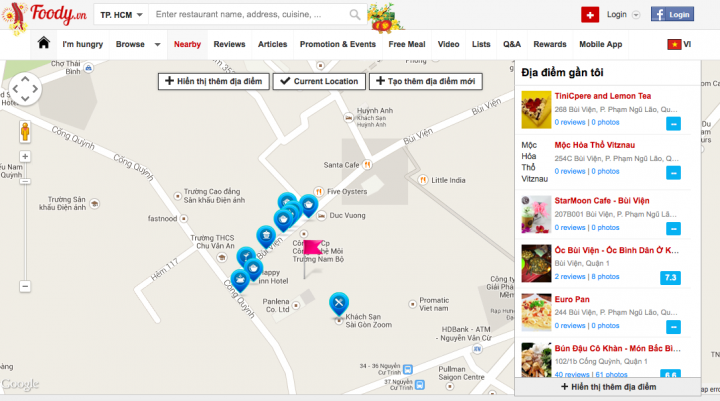 In November last year, Vietnam's Foody received a round of funding from CyberAgent Ventures. It shows the strong potential for content-based sites in Vietnam.
Online content is becoming an increasingly interesting arena in Vietnam, since much of the data on location, services, and products still remains scarce. Developing a successful model that gets users to share information willfully is difficult. HaiVL, for example, the Vietnamese version of 9Gag, the funny photo sharing site, gets over 3.5 million views per day but also rewards users for posting the best photos with money and prizes at offline events.
Foody has done the same by rewarding users with coupons for posting restaurant reviews It's this model that has endeared them to the market and allowed them to see some serious user growth. We chatted with Minh Dang, founder and CEO of Foody, who broke down some interesting numbers for us.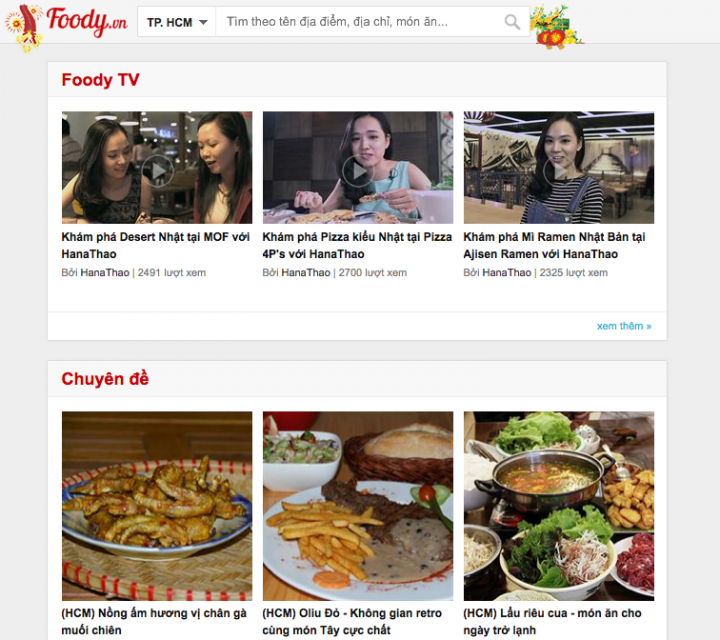 More than 170,000 foodie photos submitted
Since its founding in August last year, Foody has reached over one million monthly unique visits. That's quite a milestone for a company that focuses only on food-related reviews in Vietnam. There are other numbers too:
Over 80,000 registered users
Over 6,000 reviewers (users who have actually reviewed a venue)
Over 40,000 reviews submitted
Over 170,000 photos uploaded
Over 45,000 points of interests currently hosted on the site
In terms of location-based data, Foody is up against Diadiemanuong, which is focused on getting actual bloggers onto the platform rather of user-generated reviews. There's also the undeniable international presences of Google Maps and Foursquare, but these guys don't focus on reviews. They also don't have a local presence in Vietnam, which makes CocCoc, Vietnam's homegrown search engine more of a present danger.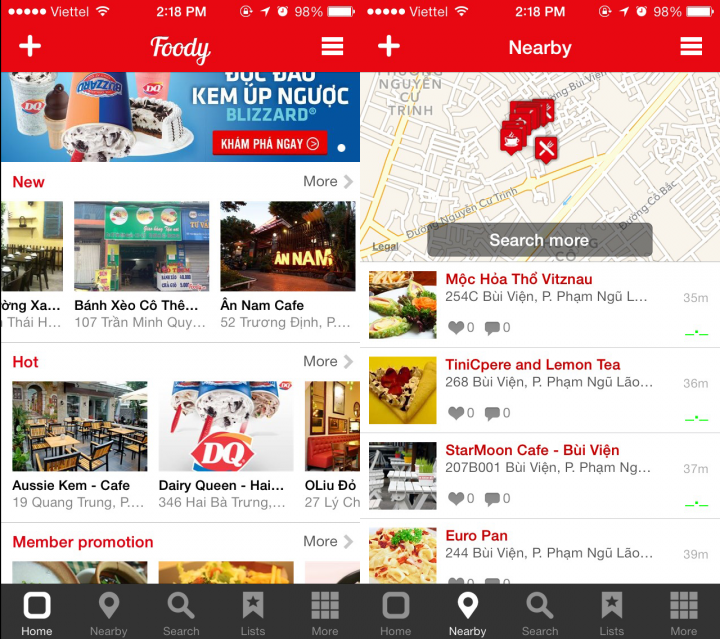 1,000 iPhone app visitors per day
On top of this, Foody has developed new models and avenues for engaging with its users. This includes mobile apps on iOS, Android, and Windows Phone. The site gets over 1,000 visitors per day on iPhone and 1,000 visitors per day on Android. It's hopeful that this number will double in the coming months. Foody has also developed a loyalty program, with 20 merchants participating, wherein users get a physical card that gives them a discount at participating restaurants. And finally, Foody also allows restaurants and locations to manage deals and programs via their own dashboard on the site.
Minh says that since Foody has come to the market, user behavior has changed dramatically and Vietnamese users are becoming more and more forthcoming with writing reviews and sharing information. His goal for 2014 is to hit over 100,000 points of interest, 150,000 reviews, and over one million photos uploaded to the site. He also wants to bring the monthly unique visits to three million by year's end. If Foody's growth continues as it has, the goal seems possible. And if that's true, Minh has ambitions of bringing Foody into other verticals in the review world – but he's saving that for 2015.
For more detailed info on Foody's demographics, you can check out their stats site here.
(Editing by Steven Millward)