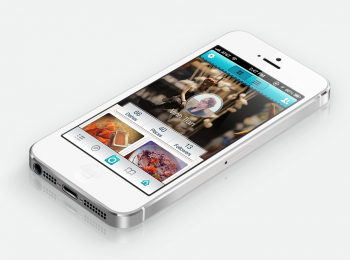 If you love food and you love mobile apps, you probably already know about Snapdish from Japan and AiMeiWei from China. Well, today Vietnam is joining the foodie bandwagon with Foodshot, an iOS app that's like an Instagram for food lovers.
The app is nice and sleek, and that makes a lot of sense since Foodshot's founder is Tran Quang Vinh, a former designer for Misfit Wearables, which has been known in Vietnam for recruiting and training great designers to build its wearable technology platform. Vinh is now very interested in taking pictures of food, and here's why:
Why tackle food? Most food apps were not inspiring to use, there were no personal touch to apps so I find it boring over time. I feel like I work for Foursquare whenever I check in somewhere, it's not fun at all. Yelp is convenient in terms of finding location but again I don't see much of myself in there to keep a long term relationship with the app. So we decided to make a food app that was better than many apps out there in terms of UX.
Given that, I played around with the new app and the UI and UX is pretty sleek. It breathes like something you'd find in Silicon Valley, not something you'd find in Vietnam. Indeed, Vinh says the team is not just looking to battle in the domestic Vietnamese market:
We launched the app in the US, Vietnam, Singapore, and Japan.
As you can see in the screenshots below, users can take photos, tag them, and use filters so their photos look cool. On top of this, each photo must be tagged with a Foursquare location. All of this goes onto a photo feed that is shared with fellow users.
In terms of other such apps in the market, Vinh doesn't think that Snapdish is a competitor so much as Burpple, a Singapore-made food journal in the same vein. But Vinh says they're more about personalizing the experience and making it fun for the user. Ultimately, Vinh's goal is to "build a beautiful library of food images."
If you'd like to check out the app, you can download it on iOS here.
(Editing by Steven Millward and Paul Bischoff)