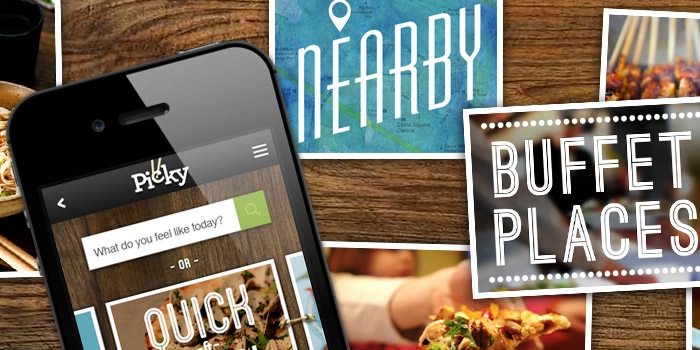 Rocket Internet's web-based food delivery service Foodpanda has been expanding aggressively in Singapore recently, most notably by acquiring a rival Singaporean service last month. Today Foodpanda is trying a different strategy by buddying up with local foodie app Picky.
The new Foodpanda-Picky partnership allows Singaporeans to order dishes from restaurants from a selection inside Picky app, and then the orders will be brought to your doorstep by Foodpanda's couriers. All that can be accessed under the "Eat-at-home" tab on Picky, which lists Foodpanda's restaurant partners in the Lion City. It looks like this: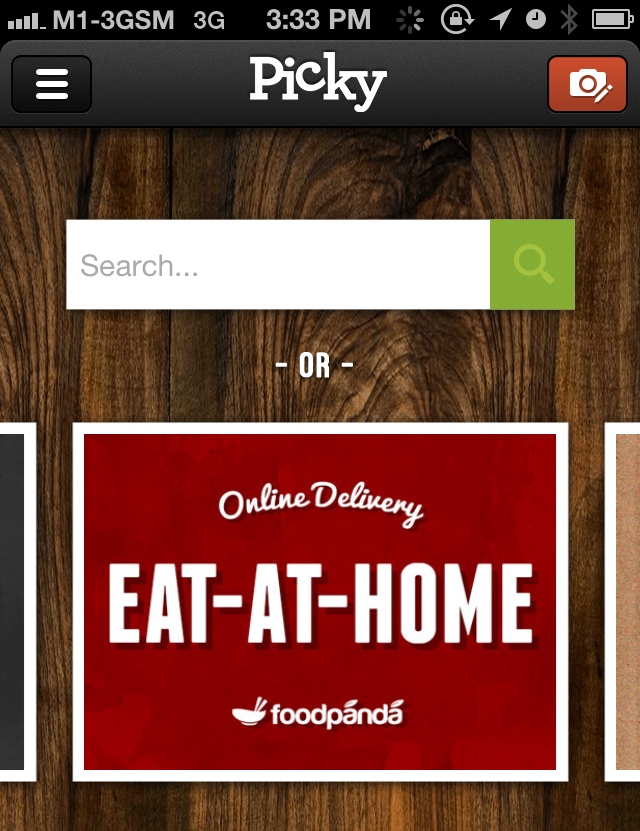 While it can't all be processed inside Picky app – yes, you'll still be shepherded over to the Foodpanda mobile site – it should still be useful for those in no mood to dine out or cook at home.
Lee Ken Ming, Picky CEO and founder, says in today's announcement:
Our recommendation service represents a complement to foodpanda's food delivery service and vice versa, enabling users not only to decide on where to eat, but to also order and have their meals delivered to their home or office. All customers will benefit from the synergy of this partnership.
Foodpanda – which operates in eight Asian countries – claims to be Singapore's largest home delivery system, after its buy-out of rival Singapore Dine last month. One existing major rival is Deal.com.sg's Dealivery site.
Foodpanda's most recent round of funding was worth over $20 million.