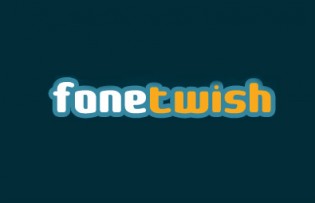 Fonetwish is a solution for users to access Facebook without a mobile data plan. It uses a "USSD-based interactive solution" to allow users to access the social networking site. The solution looks neat and will be very much welcome in countries where feature phones still largely dominate. But it requires support from the mobile carriers. So far, the carriers supporting Fonetwish are mostly from India and Indonesia, including Airtel, Tata Docomo, Aircel, Telkomsel, and XL.
To access Facebook via Fonetwish, a user can dial *325# from their mobile handset. A menu will appear for users to enter their Facebook username and password. Once the account is set up, users will see a list of familiar Facebook options, ranging from viewing news feed to posting on wall. While Facebook allows long form postings, Fonetwish only allows 140 characters, which is the maximum characters for SMS (and Twitter).
Fonetwish was developed by U2opia Mobile, a Singapore based company with offices in India and Singapore. U2opia Mobile is backed by Matrix Partners India for an undisclosed sum back in September last year.
So how big is Fonetwish? U2opia Mobile claims Fonetwish reaches over 300+ million users globally, mainly from India, Southeast Asia, the Middle East, and Africa.