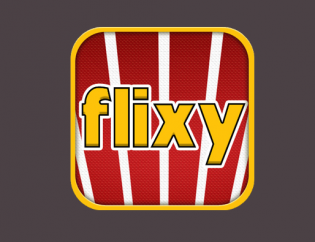 Startup Weekend Sydney was held over the weekend with more than 100 entrepreneurs participating. This is the second event in Sydney and the weekend's theme was mobile. I attended as a mentor as I had previously won the first event in Australia. Here's a quick summary of some of the ideas that stood out.
The winner was Flixy, which was essentially a Groupon for movie deals. By using the Flixy app you can receive deals to watch movies, and cinemas are able to sell available movie seats when there is excess capacity. It is also a big plus for cinemas to provide deals for movies which are at the end of their viewing cycle. They can also bundle the deals with other products and promotional items. In short, Flixy lets cinemas monetize movie inventories more effectively.
The Flixy team was able to sign up Hoyts Cinema, one of the largest cinemas in Australia. Their first promotion is a Hoyts deal for a movie, drink, popcorn for $18.50 (AUD). The team also had conversations and were able to set up meetings with various cinemas in Australia and New Zealand. This is very impressive considering they did this in one weekend!
One of the judges asked about defensibility. This is similar to the question I had – couldn't an existing daily deals platform offer this as well? I believe they would need to differentiate by creating a solution where cinemas could advertise more dynamically, based on location and pricing to fill up seats. Flixy could also add in previews of movies and other movies I may like. This could be a very interesting solution catered especially to the film industry.
Flixy won because the judges saw this as a service they would use themselves, and they were impressed with the execution and hustle, especially for a team of two people. What I really liked was that they were able to get some businesses on board before they had even launched their app.
The runner-up was reFoodIt, which aims to stop households wasting food by providing recipe suggestions for leftovers. In Australia, households throw out $1,300 AUD in food annually. Using the reFoodIt app, they can enter the food ingredients that they have left over and receive suggestions for how they can combine the leftover food into simple recipes. They were also able to establish a partnership with food blog mamabake.
The best of the rest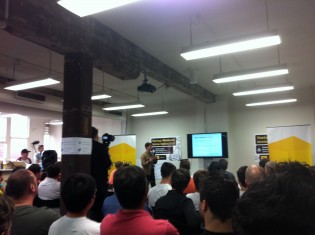 ChickAdvisor – This was one of my favorites. It is a Quora-like site for dating advice. People can post their relationship scenarios with all the details and seek crowdsourced advice. This was designed by two guys and they pitched it as "Google translate for women into English". They designed it for people like themselves, guys wanting advice from women. It could also be used for women wanting advice from men as well. ChickAdvisor would monetise by providing access/consulting to the top gurus on the service, or by featuring or promoting a question based on urgency or desperation.
MatesRates – This services is a referral engine for professional services. It lets you ask your friends on Facebook for a particular service, and friends can recommend a service provider (e.g. I need a dentist in Eastern Sydney). If one of your friends responds with a provider they recommend, you receive a unique referral code for a discount (i.e. mate's rates). It is a white label solution that can plug into other service aggregation websites. There was also a surprise announcement during their pitch. The team had sold the IP they had created over the weekend to an Australian startup GimmeQuotes. Very impressive for a weekend's work!
Speaking from my experience with Native Tongue, it is a long journey to go from a Startup Weekend to getting your product out the door and then to become a business. There have been approximately six Startup Weekends held in Australia, and I can only recall a handful of ideas from Startup Weekend that have gone to market. I hope that the winners Flixy and reFoodIt are able to keep up their passion, tenacity and drive as they move forward.