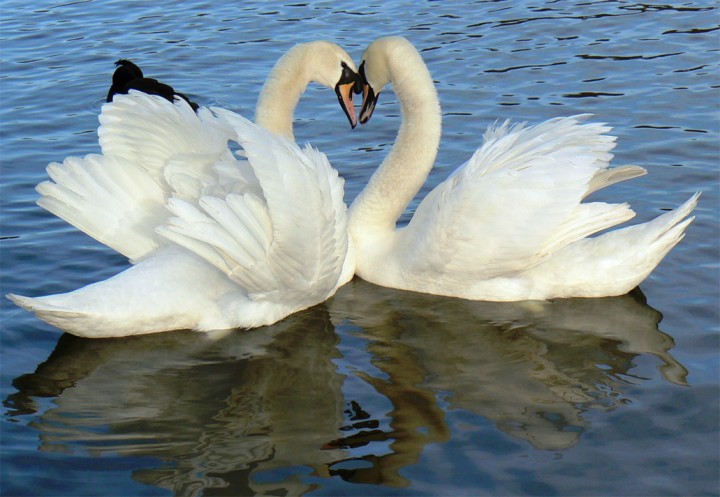 Momo, the Chinese mobile social network, announced over the weekend that it has amassed over 100 million registered users. Of that group, 40 million use the app on a monthly basis, and 15 million use the app on a daily basis, according to a lengthy post by CEO Tangyan on Zhihu, China's Quora equivalent.
If you're okay with looking at registered users as a metric to gage growth, Momo has been on a roll. Last November it passed 80 million registered users, thereby doubling its userbase since July of that year.
The free-to-download app uses your location to connect you to people nearby. User profile pages tend to veer towards the flirty and mingle-y, but it isn't really a dating app – there's a Facebook Timeline-esque feature, along with hobby and activity groups that users can join. This broadens the audience for the app, and also helps ensure that users don't delete the app after they find a special someone.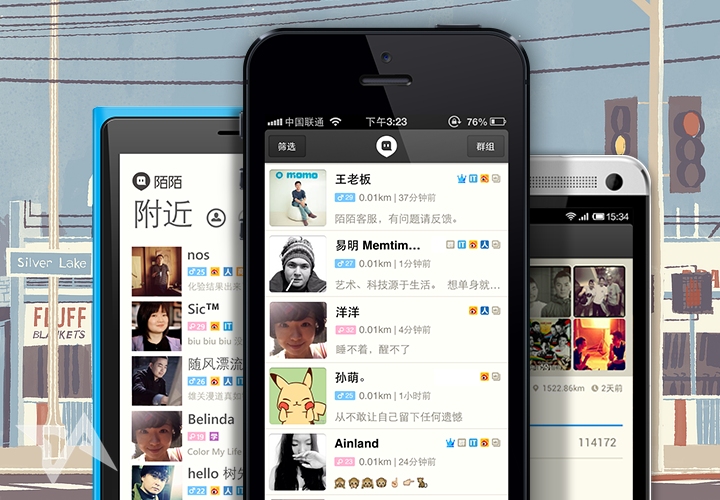 Like other messaging apps, Momo monetizes through the now tried-and-true formula of selling stickers and games. The company launched its third game title one month ago, which has since been activated by 1.4 million accounts and has raked in RMB 12 million (about US$ 1.9 million) in revenue.
Momo also offers subscription monthly subscription plans that provide paying users with a number of small perks, the majority of which involve access to a range of cosmetic touch-ups. Momo CEO Tangyan claims that the app has one million subscribed users at the moment.
Momo's last funding round came all the way back in 2012 to the tune of $40 million, from an unnamed investor that some speculated to be e-commerce giant Alibaba.
There are a slew of other firms in the Chinese mobile social space that compete with Momo for attention. In addition to WeChat – the undisputed king of mobile messaging in China – the app is pit against Jiayuan, China's once-incumbent online dating website which has lately suffered from sluggish growth.
See more: 6 dating apps from Asia
(Editing by Steven Millward)
(Top image via Flickr user mozzercork)