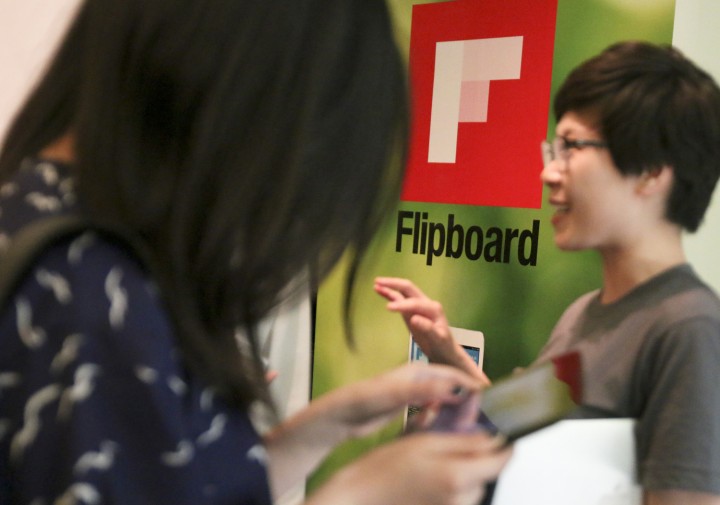 The international English-language version of news reader app Flipboard was blocked by China's Great Firewall in August last year, but the Chinese version is still chugging along. Flipboard announced today its Chinese app is getting the magazine feature, which allows any user to collect and curate content in their own e-mag that other users can then subscribe to.
Flipboard's head of business development says the app now has 100 million registered users worldwide, but wouldn't reveal how many active users are in China. "China is our second biggest market, and it's becoming more and more important to us," he said, noting the size of Flipboard's staff in China has grown considerably since the local version was released in 2011.
When asked if censorship is a concern for Flipboard's future business in China, Alexander replied, "I think we made mistakes like every other American company that comes to China, and we've learned." He said the Chinese version is a very localized product, with Chinese publishing partners, Chinese content, and features made for the Chinese audience. While some international content is available,
"We're very careful with following all the right guidelines," Alexander said, "I'm not really worried about censorship."
See: Hulu founding CTO and Flipboard CTO Eric Feng: Don't listen to your investors, never stop recruiting
Flipboard is still missing a key component of any modern online media's China strategy: WeChat integration. "I wish we had it today," he said. "It's at the top of our priority list."
Alexander also mentioned in-app ads will be coming to the Chinese version of Flipboard in the very near future.