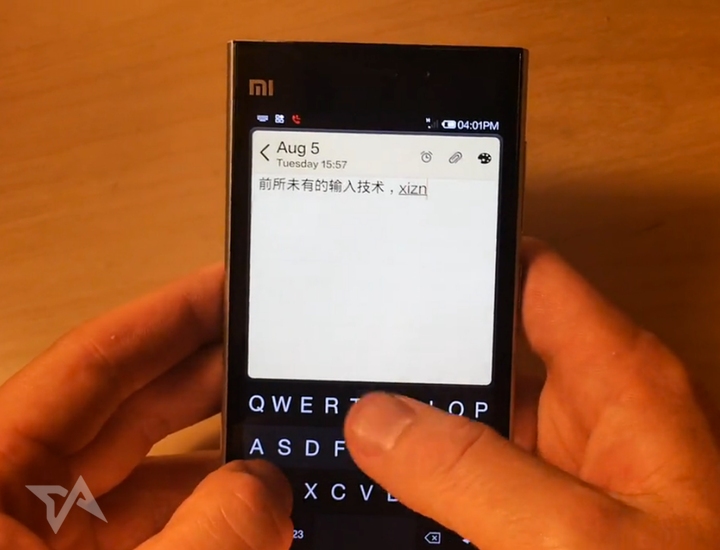 Fleksy, the gesture-based keyboard for smartphones, is now ready for Chinese. The San Francisco-based startup revealed today that it's now taking beta sign-ups for the Fleksy Chinese keyboard for Android, and the Fleksy Chinese version for iOS 8 is coming soon as well.
Android users can sign up on the new Fleksy China homepage. A Fleksy representative explains that there's not yet a signup page – or a rollout date – for the launch on iOS 8. It seems that iOS 8 itself will go live in early or mid-September, whenever the next iPhone is ready to ship.
Apple is allowing iOS users to install new keyboards that work system-wide for the first time in iOS 8, which will cause a flood of input method editor apps for Chinese to hit the market. In previous versions of iOS, alternative keyboards had to be confined to a specific app.
See: China excites, Japan disappoints in Apple's newest earnings
Rival apps from SwiftKey and Swype will soon hit iOS 8 after earlier success on Android, but it's not clear if they'll also support Chinese on iOS 8.
Judging from Fleksy's brief demo video (below), it will only support pinyin input using Latin characters to create Chinese words – but that's fine for most of mainland China's youngsters who tend to prefer pinyin input on any kind of keyboard.
Here's a quick demo of Fleksy being used to type Chinese: