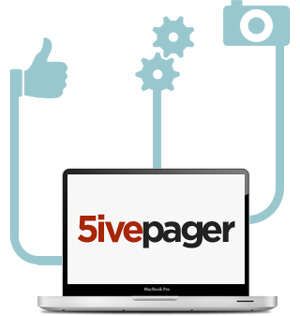 Mike Fernandez is making web design and development costs more affordable for small businesses in the Philippines. While web development services don't usually fall within our scope of coverage here, the pricing model does make sense. Mike calls this package Fivepager.
Starting from $50 a month, a user can get three web pages with a custom design, email service, domain, and hosting.
Mike says that he got inspired to make web development affordable because he found that most local business owners could not afford to pay a huge chunk of cash upfront. In addition to an attractive price, the package makes it easier to communicate with folks who don't know anything about the web. So far, ten local brands signed up which is a good start after it launched today.
Fivepager is run by PixelHub Creative in the Philippines.