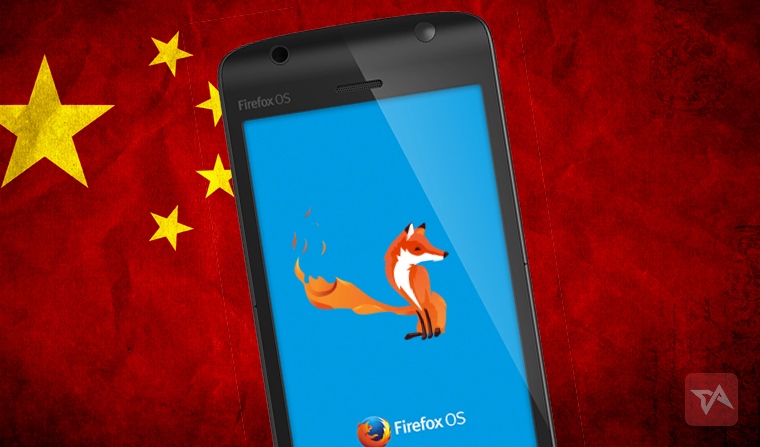 You might think that a country needs a homegrown mobile OS like a tiger needs a cage, but that's not how China sees it. That rumbling sound you hear in the distance is the drums of war, and the noises out of Beijing suggest that Chinese authorities are looking to pick a fight with Google (makers of Android) and Apple (creators of iOS). That's why China's MIIT has warned against the nation being too dependent on Android, as Google ultimately writes the code and pulls the strings on its kinda-sorta-open-source platform; the same kind of alarm seems to have been raised recently by Chinese state TV over Apple's business practices in China.
For the government, it's about pride, autonomy, and national security. There's an apparent concern about Chinese consumers – and the Chinese tech industry – being so reliant on the two Californian giants.
China has already tried to create its own mobile OS in the form of China Mobile's OPhone platform, which was a very divergent fork of Android. But it failed, partly – I think – because it was too carrier-dependent, and partly because it didn't play nicely with the hundreds of thousands of apps in the global Android catalog.
For the nation to have a platform of its own – regardless of the merits of doing so – it needs to go beyond native apps and escape the politics of mobile telcos. It needs Firefox OS. Based on web apps, largely open source, and not tied to any app stores, it opens the door to China creating a 'homegrown' OS of its own. Yes, Firefox OS is created by the US-based Mozilla Foundation, but this time it's a platform that's much more malleable, very easily forked onto its own path, and not dependent on native apps as the main selling points – that's because any web app should work.
In the words of ArsTechnica's new review of Firefox OS, it turns the web into a world-class platform. But it's still adaptable enough. As recent history has proved, Chinese authorities like to take the "inter" out of "international" – like with the internet and the Great Firewall – so Firefox OS presents an opportunity to build for local consumers and disregard the world. Well, web standards will have to be maintained so that web apps work nicely with Firefox OS, but there won't be the restraints felt with Android and the attempt at the divergent OPhone – no native apps to cater to; no issues over which handset makers can ship Firefox OS.
It's China's mobile OS. Whether Mozilla likes the end result or not.
When China attacks…
Of course, just because Android and Apple have come under great scrutiny at about the same time, it doesn't mean there's a concerted smear campaign going on. Make no mistake, authorities do have the power to pull that off. Even though Chinese state broadcaster CCTV was caught apparently paying off a celebrity to bash Apple the same day as the TV company's exposé of an allegedly shoddy gadget returns policy, it doesn't necessarily follow that authorities want to scare Chinese consumers away from Android and iOS and onto Chinese alternatives. Because – here we get back to the central theme – what are the alternatives? Seriously, where are they?
No alternatives
Xiaomi's MIUI looks great, but it's basically just an Android skin. Same goes for the country's top search engine – Baidu's Cloud OS – which is just an Android skin like Samsung's or HTC's. The ludicrously hyped Smartison OS that launched this week is just, beneath the bullshit and faux-Apple keynote presentation, Android with a coat of lipstick.
Authorities must surely realise, as I mentioned to ReadWrite recently, that all China's major web companies and pretty much every startup is dependent on Android and iOS for their mobile strategy. It can wail and rail against foreign companies all it wants, but it needs a strong homegrown alternative to make astute Chinese buyers splash their cash.
China's top e-commerce company has tried its own platform, but it's not working out. Though it's hotly contested if Aliyun OS uses elements of Android – Google says it does – consumers have nonetheless decided that it's not something they fancy. It does look good, but Aliyun came too late and its hardware lacks the allure of Apple's crisp iPhones or Samsung's inviting, huge screens. Because of its supposed use of some Android code, Google can also block any its handset partners from building for Aliyun – just as it did with Asus last year. With Firefox OS, Google has no influence.
We'll have to wait and see how Firefox OS gets adapted and picked up in China. With 160 million active Android users right now, in China, and 85 million on iPhones and iPads, no amount of state TV attacks and MIIT reports will dissuade China's smartphone owners. It's now in the hands of China's phone-makers – like ZTE and Huawei, Lenovo and CoolPad – to come up with something convincing on top of Firefox OS.
But what later? If China's tech industry lacks the innovation and R&D strength to make new consumer-oriented platforms, this national crisis of confidence will occur again. Perhaps very soon with Google Glass. What kind of controversy will that cause in China – not so much over privacy, but over the nation having little control over the new wave of wearable computing? If Firefox OS is China's mobile OS solution, it's only a temporary one.