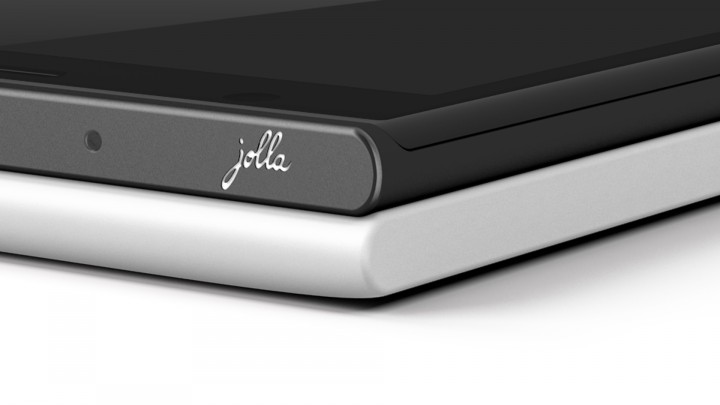 Finland-based smartphone maker Jolla has taken its first steps in greater China today, as it announced a partnership with Hutchison Telecom carrier Three to sell its devices in Hong Kong. Consumers looking to get their hands on the Jolla can purchase one exclusively on Three's website.
Most consumers, if they've heard of Jolla at all, probably know little about it other than the fact that it doesn't run on Android. Instead, it comes installed with Sailfish OS, a mobile operating system with origins dating back to Nokia and Intel's MeeGo OS, built by the company's in-house team. The company claims that Sailfish OS stands out from Android and iOS due to its rich gesture-based controls that make multi-tasking a breeze. Jolla phones can reportedly run Android apps without issue.
"Hong Kong is a trendsetter in mobile, and we are very happy to bring Jolla to Hong Kong together with 3 Hong Kong," says Antti Saarnio, chairman of the board of Jolla, in an official statement. "Together with 3 Hong Kong, we will introduce our new mobile operating system, Sailfish OS, a true 3rd alternative to today's two dominating operating systems, to the Hong Kong market."
While Jolla has retailed almost exclusively in Europe up until now, the company has been vocal about its desires to expand in Asia. In July Jolla officially announced it had inked a deal with eretailer Snapdeal to sell its phones in India. Meanwhile, in late 2012 the company announced a sales and distribution partnership with Chinese retailer D. Phone, though progress following that deal appears to have stalled.
Despite its commitment to Asia, Jolla's arrival in Hong Kong likely has as much to do with geography as it does with business partnerships. While Hutchison Telecom and its parent company Hutchison Whampoa both maintain headquarters in Hong Kong, Hutchison Telecom and Three (along with Hutchinson Telecom's other subsidiary brands) operate mobile phone networks across Europe and APAC. If Hutchison and Jolla are pleased with the fruits of their partnership in Hong Kong, expect to see similar rollouts in the coming months.