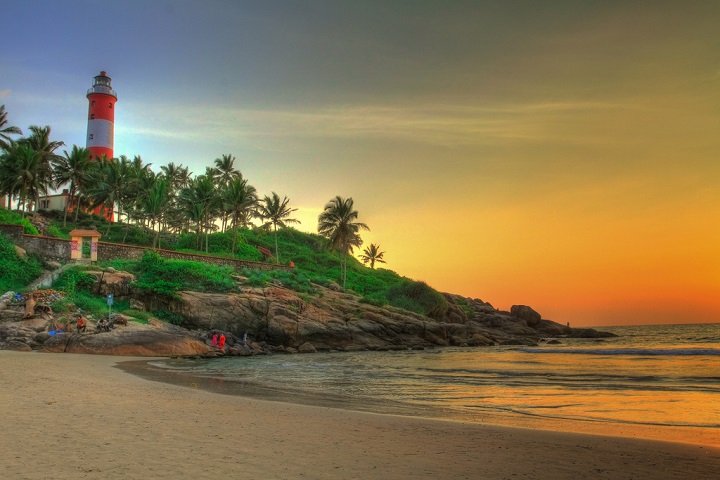 The next time you visit Bangalore for a startup meetup, you might want to take a day off to drive down to one of the coasts flanking this tech hub in the Indian peninsula. A Google search for a beach within 200 kilometers will throw up about 1.4 million results. You get myriad options for "Weekend Getaways" or "Must See Places" and the links even take you to Alleppey in Kerala, 590 km away, or Amboli, a hill station 573 km away.
To narrow that down to a quaint beach within reach and figure out how to get there and where to stay might take you a few hours. And then you have to find sites for hotel and travel bookings.
What if you could do all that in one place? Refine your search after beginning with a vague idea, find the best deals for transport and accommodation, and do the bookings. FindmyCarrots (FmC) uses data analytics with semantic search to offer such a solution. It mimics the aggregation model of a large travel portal like Expedia or MakeMyTrip but has other variables and layers of metadata for destination discovery and booking to one's taste.
Search like a human
Semantics built into the backend lets a user enter search text in natural language and get meaningful responses. This is different from entering keywords and choosing options in multiple boxes. "FindmyCarrots allows our users to converse in the way they think," says Arijit Mukherjee, who runs this startup from Bangalore along with Sivaramakrishnan Nageswaran and their US-based co-founder Kanwar Bir Singh Sangha.
If you type in a rambling phrase like 'romantic places in South India to enjoy the monsoon', FmC presents a dozen or so options on a map, mostly in 'God's own country,' Kerala. If you click on one of them, say Wayanad, you get a host of related information, from weather, pictures, and a TripAdvisor rating to a summary of blog posts.
Get flight prices and hotel reviews
FmC has partnered with SkyScanner and TrustYou for flight price comparison and hotel reviews. Broad queries like "hotels with big rooms, clean bathrooms, good internet and delicious vegetarian food that is family-friendly near Baga Beach costing below Rs 5,000" will yield results that best match what travelers have said in reviews about the various properties near Baga Beach. "We train our machines to match the quality of a property with the context and intent of a user's query, so that we can produce relevant results," says Arijit.
Not every feature works for every destination yet, and 'coming soon' pops up here and there on the beta version of FindmyCarrots. Some queries like 'home stays near Srinagar that serve authentic Kashmiri food' also go unanswered as of now, but Arijit points out how far they have come since their launch in September, 2013. "When we launched, the query support was in its infancy. With the help of such feedback as you're providing, we have been able to make it into what it is today. But to be brutally honest, our platform is not yet foolproof. Every day we improve it one small step at a time. It is this constant improvement that makes building FindmyCarrots well worth the sleepless nights and crazy days."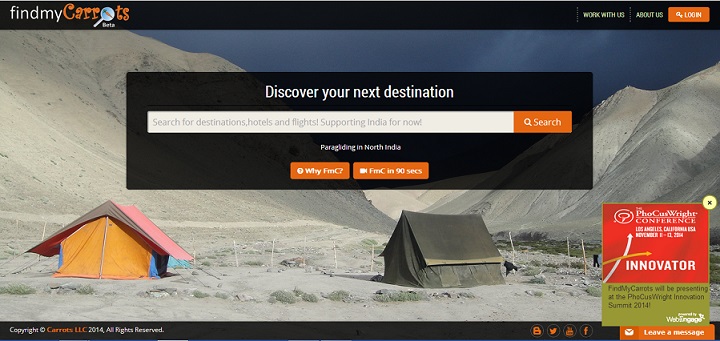 Context sensitive ad platform
A key improvement last month was a context sensitive ad platform which leverages FmC's semantic capability to show relevant ads to visitors. This enables FmC to offer advertisers a higher return-on-investment than what they get on most other ad publishing platforms. FmC also collects a commission on the leads it generates for its partners in travel and hotel booking.
FindmyCarrots is thus making its semantic technology available not only to travelers but also its advertising partners.
In Part 2 of this article, we will go on to look at how big data and machine learning are reshaping the Indian travel space.