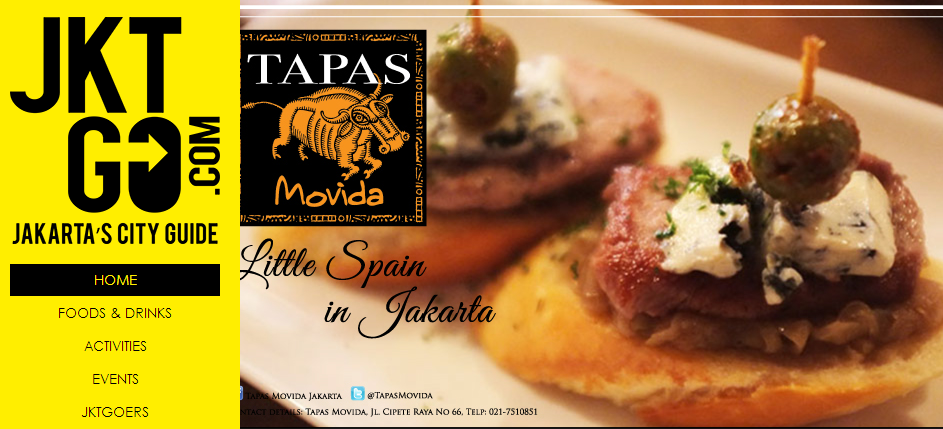 To be the best, simplest, and fastest city directory for Jakarta citizens: that's the goal of JKTGO, a brand new online directory for Jakarta that launched few days ago.
JKTGO isn't the first startup to try its hand at being the best online guide to Jakarta; the well-established Urbanesia has been around for years. So what does JKTGO have to offer that's new?
The JKTGO team claims that although other directories provide similar services, its competitors usually only feature and recommend spots that most Jakartans already frequent. In contrast, JKTGO wants to create a platform that helps users discover great new places around the city, and provide quick but detailed information about them.
Unlike similar directory sites, instead of only providing users with maps and addresses, JKTGO will also provide information about the locations such as the availability of smoking rooms, wi-fi, and delivery services. This helps visitors to choose the places that suit their needs. Founder Ian Eryanto Wongso explains:
We used to include reviews written by the team, but after a while we deleted them and replaced them with information that people usually ask about, such as wi-fi, delivery, smoking rooms, private rooms, vegetarian dishes, etc. This lets us create a more direct, faster, and precise service.
Meanwhile, the JKTGO team has added space for users to input their own reviews of locations (but at the moment all listings are empty). Users can also rate a location out of five stars, but this feature is also in the beginning stages.
JKTGO is very strict in terms of quality. It only considers credible spots and events to be offered to visitors. The startup adds each listing manually instead of allowing users add listings themselves. Currently, it lists around 190 places and thirty activities.
Besides quality content, JKTGO's features some impressive design. Its choice of color and page layout is simply stunning, and its photos are high-quality.
The team hopes to sell advertising space in order to generate revenue. JKTGO doesn't have any investors at the moment, but states that open to forming partnerships with organizations that share a similar vision.
(Editing by Josh Horwitz, Charlie Custer, Paul Bischoff, and Steven Millward)