Financial comparison platform providers started to hit the Indonesia market in droves over the past year. Some of them started locally and expanded to other regions after a promising success in their native country.
Besides competing with other international players, these startups will face other local players in Indonesia. Here is a list of financial product comparison platforms available in the archipelago country:

Cermati is an online portal for finding and comparing financial products in Indonesia. The site's goal is to help locals research, evaluate, and choose financial products online in an effort to save them time and money. Additionally, the firm aims to translate difficult financial jargon to a language that's more easily understood by normal humans. Cermati recently closed a round of seed funding from East Ventures.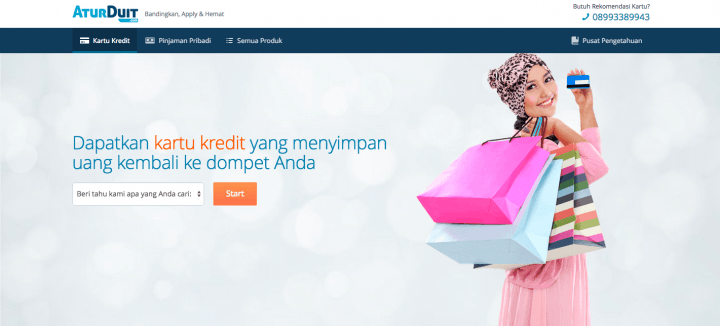 This Malaysian startup expanded to Indonesia last July and is currently concentrating on strengthening its user base. Monthly active users almost tripled in April to 250,000, compared to 89,000 users in March and 50,000 in February. Available products range from car insurance, credit cards, car loans, home loans, personal loans, and soon mobile plans.
AturDuit (formerly iMoney) raised US$500,000 in seed funding from Asia Venture Group (AVG) in June last year and raised another US$2 million in a series A funding round last October. Soon after the first funding round, the startup expanded beyond Malaysia to other countries including Singapore, the Philippines, Thailand, and Hong Kong (under the name BestMoney).

HaloMoney is Malaysia-based financial comparison startup that expanded to the Indonesian market. CompareAsia Group, a venture of technology investment firm Nova Founders, launched the startup in February to help Indonesians compare credit cards, home loans, bank deposits, internet plans, and insurance policies. The startup is set to focus on grabbing as many reliable partners as possible in the early stage to provide the most available options to its users in Indonesia.
CompareAsia Group initially launched Malaysia's CompareHero, followed by MoneyHero in Hong Kong, MoneyGuru in Thailand, and MoneyMax in the Philippines.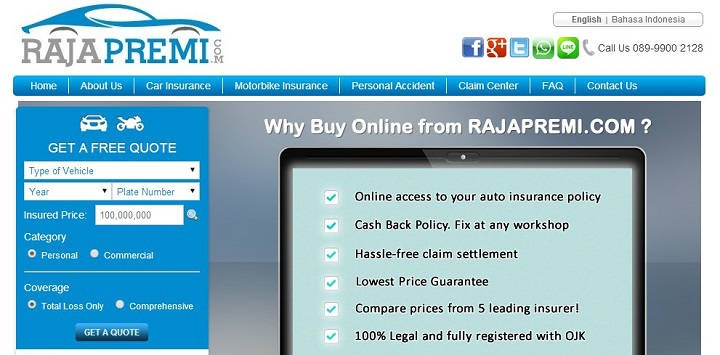 Claiming to be Indonesia's first online insurance portal, RajaPremi cooperates with insurance broker PT Fresnel Perdana Mandiri (Fresnel) to provide a comparison platform for vehicle and personal accident insurance products. To stand out from the competition, the company has been partnering with leading insurance companies in Indonesia such as Asuransi Central Asia (ACA), Sinar Mas, MNC Insurance, BESS Insurance, AVRIST General Insurance, JAPRO (Asuransi Jaya Proteksi), and Zurich.
Autodirect Corporation, an Indonesia-based internet business group that develops a price comparison online portal for the insurance industry, launched RajaPremi last year. Shortly after the launch, Singapore's Fatfish Internet announced the acquisition of a majority stake in the startup.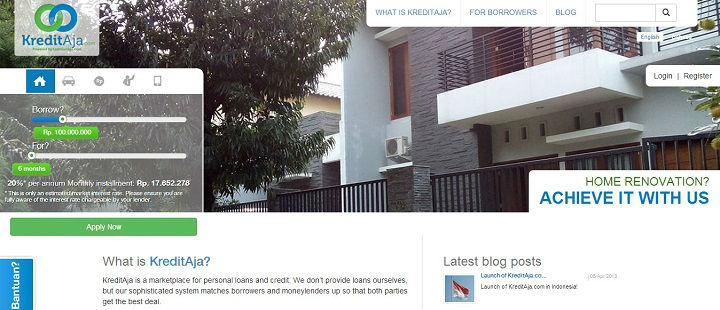 Singapore-based personal loan portal Loan Garage launched its Indonesian version KreditAja in May last year. The startup compares personal loans and credits, then matches borrowers and moneylenders up so that both parties get the best deal. KreditAja allows borrowers to submit multiple loan applications in an easy way, and at the same time helps lenders stand out from the crowd with available premium listings.
Plutus Software, the company behind the two startups, raised an undisclosed six-digit pre-series A funding round back in August last year. This complemented the US$290,000 seed round raised earlier in the same year.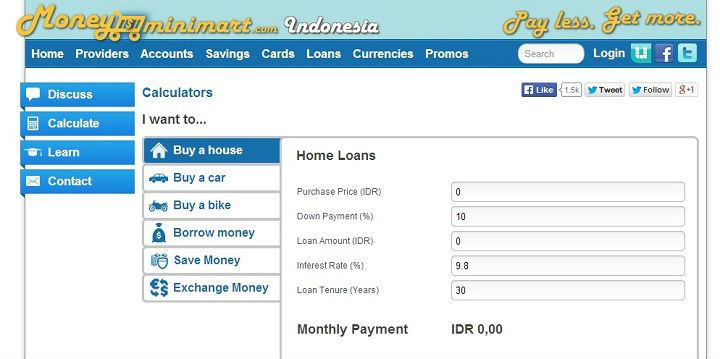 Like any other financial comparison site, Money Minimart compares financial products such as savings and deposits, credit cards, as well as home and vehicle loans. It enables users to filter the criteria based on their preferences and show the most popular products from each category.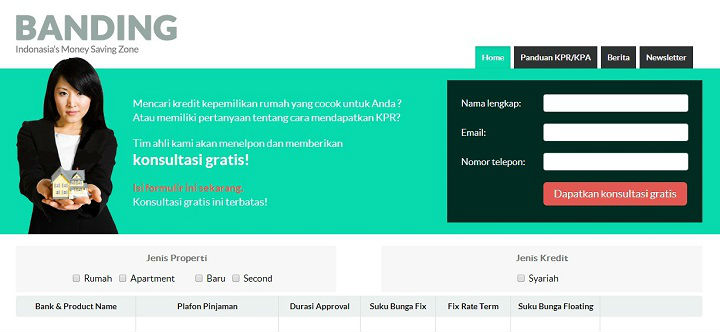 This Indonesia-based comparison site was launched last year to help locals to find home loans most suitable to their needs. Users can filter listings into used and new properties. It provides loan products from some of the biggest banks in Indonesia such as Bank Central Asia (BCA), Mandiri, Commonwealth, CIMB Niaga, Danamon, Bank Rakyat Indonesia (BRI), ANZ, Standard Chartered, and more.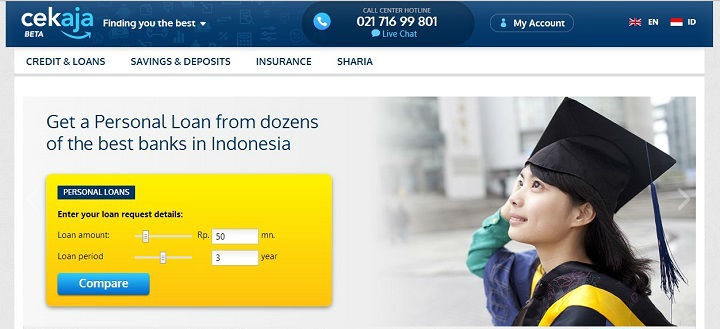 CekAja enables users to compare personal loans and credit cards. The startup also plans to add mortgages, vehicle financings, savings and deposits, and sharia. Compare88 Group, with the support from Mountain SEA Ventures, is the company behind CekAja.
The website is currently in beta and expected to be fully launched in the near future. After Indonesia, similar comparison sites will be launched in other Southeast Asian countries i.e. the Philippines and Thailand.
(Update 7/15/15: This article has been updated to reflect the following: iMoney has changed its name to AturDuit. KreditAja and Money Minimart are no longer active in Indonesia. This list now includes Cermati.)
Editing by Enricko Lukman and Paul Bischoff; featured image by Bill Brooks.