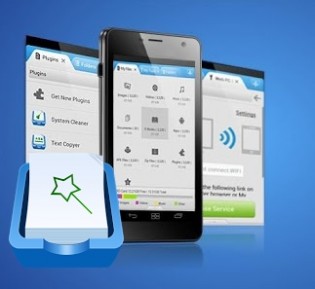 I've been using File Expert on my Android phone for quite a while as it's a free file manager app that looks pretty good and doesn't have ugly ads, unlike the free version of Astro. Turns out I'm not alone in being a fan of File Expert, as the Chinese startup who made it revealed this week that it has surpassed 20 million installations across Android and iPhone.
File Expert's creator is the team at Xi'an-based GeekSoft. I must admit that I didn't realise before that it's a Chinese-made app. GeekSoft also told 36Kr the other day that File Expert is the third most used file manager style app for Android in the world, just behind Metago's Astro File Manager and Beijing-based Estrong's ES File Explorer.
70 percent of File Expert's users are overseas, and they constitute the vast majority of buyers of the File Expert Pro Key that costs $2.99.
As for the startup itself, GeekSoft attracted angel funding back in 2010 from Matrix Partners China, and then it later got first-round funding from undisclosed sources.
File Expert has some useful features besides being able to use it to browse your phone's internal storage, such as a 'web PC suite' for easy transfers across wi-fi. More recent new additions include 'quick send' which lets you upload files (up to 100MB) to GeekSoft's servers so that a friend can receive a download link.
To help the app monetize, it now has a 'featured apps' and 'featured games' section that links to its own third-party Android app store (pictured below).
Another Chinese startup making apps that are doing well overseas is Fotoable, creators of both the GIF-crafting app FotoRus and the newer PIP Camera.
Get File Expert in Google Play, and its Pro Key plugin is here. For iPhone users, grab the Lite version or the paid app on iTunes.
(Sources: 36Kr, via Marbridge Daily)