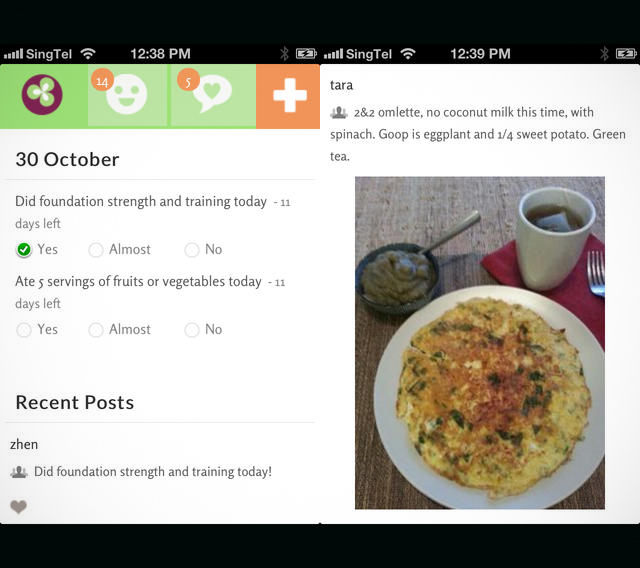 Health and fitness apps, while all the rage these days, typically fall into two camps. The first group measures your movements and dishes out advice – the Fitbit and Nike Fuelband fall into this category. The second group uses peer motivation to keep you on track with meeting your goals – Lift best exemplifies this.
But Fulfilled, a Singapore-based startup, doesn't fit neatly into these categories. Instead, It marries the specificity of advice from a personal coach with the convenience of a mobile or web app.
Here's how it works: by paying S$39 ($30) a month, users get direct access to one of the company's personal trainers, who will help the client set goals, create a healthy eating and exercise program, and hold them accountable for their progress. Users also get access to a social network of like-minded members for mutual reinforcement.
The overall experience is quite involving. Immediately after download, Fulfilled prompts users to fill up a detailed – and rather intimidating – questionnaire. A coach then contacts them for a phone conversation to better understand their needs. Payment is only collected if they decide to proceed with the program.
According to Zhen Hoe Yong, co-founder of Fulfilled, the service aims to help individuals develop a set of habits that will add up to a healthier lifestyle. Ultimately, it's about creating self-reliance.
"While gyms often want to keep you on the membership program, we'll be happy if one day you find you don't need the app anymore," he says.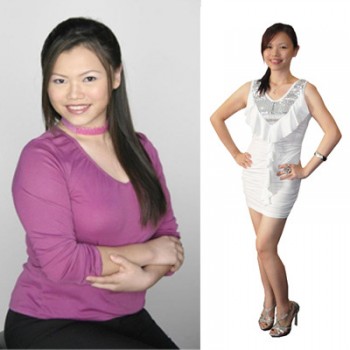 Yong's partner-in-crime is Dionis Chiua (pictured right). Both were schoolmates at the National University of Singapore, and they've worked on a few projects together, including a social media conference and a social journaling website.
Chiua is also one of three coaches at Fulfilled. They're focused on helping users lose weight and tone up, and were selected based on having gone through the process and understanding what it takes to go from flabby to fit. The coaches are working pro-bono for the time being, but expect to be compensated once traction picks up.
Both founders had the idea for an app after seeing friends who were unhappy with their appearance, and had tried out various diets and workouts to no avail. Yong says:
They would either not see results, or rebound in weight shortly after they could not keep up with the unsustainable diet. In the end, they ended up blaming their own self-control and believing that it was pointless and impossible.
What Yong and Chiua concluded was that their friends lacked a proper structure to rely on. Fulfilled is designed to provide that, drilling users on the basics, clearing misconceptions, and giving social support.
The hands-on approach is not as scalable as other apps and services, but it might produce better results for users since they're required to commit more time and money. The startup has secured some angel funding to see if it can build a sustainable business.
Launched just this week, Fulfilled is available in Singapore on the web, iOS, and Android.
Readers can key in the promo code "techinasiarocks" on registration to get one month free and have the cost for initial assessment waived.
(Editing by Josh Horwitz)