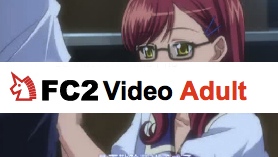 Last week we told you about FC2's plans to launch its video service in Indonesia. The company claims that its video service is pretty popular in Japan, although we're not quite sure exactly how popular. When we checked out the FC2 Video site, the question we asked ourselves was how much of its success can be attributed to the 'Adult' section?
We went ahead and got in touch with FC2 to find out, and a representative (to his credit, makes no effort to conceal this) tells us that the adult section brings in about four or fives times more traffic than the general section.
In our last post about FC2 offering its video service in Indonesia, we noted that currently the Indonesian site does not have a visible adult section. But we're told from the company today that an Indonesian version of the adult section is currently being prepared, as are other language versions which are to come in the near future.
Given Indonesian regulator's active role combating pornography and social media in the past, we can't help but wonder if an adult site like this one will fall into their sights? When asked about it, FC2 acknowledged the possibility, noting:
Yes, we do have concerns about it. They might crack down on the content we offer, but we will try our best so that our service will be accepted in the country.
We're always a little surprised when we hear news regarding Fc2, as it always seems to fly under our radar. But according to a comScore report last year, its blogging service gets more traffic than big name competitors like Livedoor, Ameblo and Yahoo. Alexa ranks FC2 as the third most-trafficked site in Japan behind Yahoo and Google respectively, and according to Neilsen it ranks third in total users (see below), again behind Yahoo and Google.