One more exit in Japan — We learned that Tokyo's fashion e-commerce giant Fashion Walker has been acquired by Kobe-based apparel manufacturer World Co.,Ltd. for about 1.1 billion yen — approximately US$14.3 million. With this acquisition, World Co. expects to intensify its development efforts in the fashion e-commerce industry.
Fashion Walker was launched in 2005 as a fashion e-commerce platform jointly by Yahoo Japan and Tokyo-based apparel retailer, Branding (formerly known as Zavel). Branding was founded by Fumitaro Ohama who used to be a script writer for TV program productions.
Fashion Walker targets potential customers in the F1-layer (female students and office workers between their 20s and 30s), and is also known for organizing periodical big fashion showcase events such as Tokyo Girls Collection, Kobe Girls Collection and Tokyo Girls Collection in Beijing/Shanghai.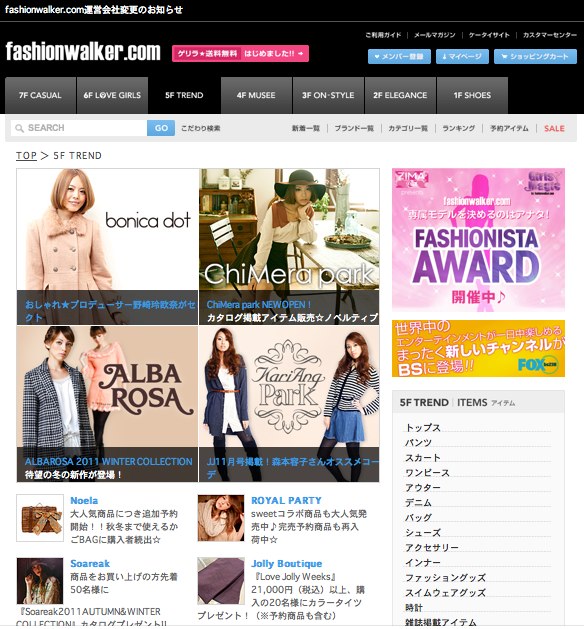 Related: Tokyo Girls Collection Aired On YouTube Live Streaming (Asiajin)
[Via: Fashionsnap, in Japanese]