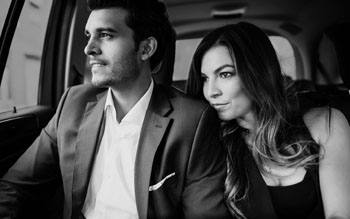 Google Ventures and TPG Capital have collectively invested $258 million in Uber, an American online car booking service that mainly targets big cities in Asia. The company just soft-launched in Shanghai last week, in addition to Singapore, Taipei, and Seoul earlier in the year.
Uber is a pretty simple service that uses a mobile app to book transportation. Differentiating it from other taxi-finder apps is its private fleet of fancy cars and suited drivers. Uber is definitely aimed at the upper class business elite.
The company says it will use the proceeds to "expand into new markets, accelerate customer and driver acquisition, and fight off protectionist, anti-competitive efforts." A spokesperson from Uber said, "global expansion, including Asia specifically, is a key priority," so expect to see Uber in more cities around Asia soon. In addition to a bunch of money, this latest round of investment also adds advisors from both Google and TPG to the company's board. Uber hopes their expertise can help the company navigate the regulatory hurdles that come with doing business in Asia.
(Editing by Anh-Minh Do)