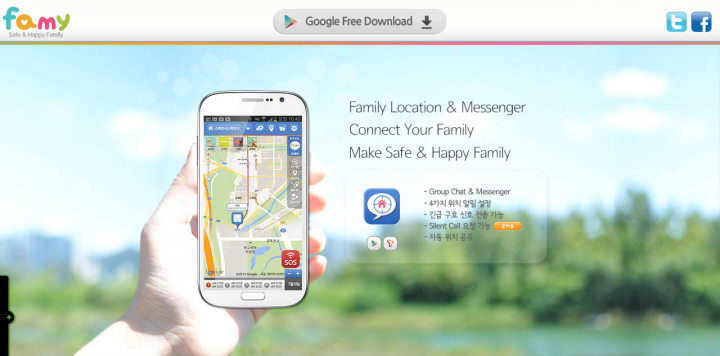 It's a parent's worst nightmare if something bad should ever happen to their children, and no one should ever go through it even though it may be inevitable. To help parents and families keep in touch with their loved ones at all times, one Korean startup has built an Android app called Famy where users can track each other's locations in real time.
The trace function looks very nice. Not only you can see where exactly your group members are, but you can also track their historical locations according to certain time frames. So in case incidents like kidnappings happen, users can start tracking down the victims based on their previous locations.
Users can also press the SOS button which will send location information to the group, as well as make calls to one of the group members. The team is now working on a "silent call" feature which allows a person in distress to make discreet phone calls to group members so that they can record an unfortunate situation like a kidnapping.
I can imagine this app can be popular even among couples, and the Famy team concurs. To make sure that even loved ones have privacy, they can set how they want to share their locations on Famy, whether via automatic or manual sharing.
Additional features and bugs
Yes, you can also chat with the other members using Famy. But the app only allows user to make just one group. So if you get an invitation request from another group, you either have to reject it or accept it and leave your current group.
Though the English version has a few grammatical error, as well as some minor bugs like not being able to use the search feature to find your phonebook contacts (so you need to manually scroll down to do so), Famy's main ability to track people's locations looks solid.
Famy team claims that their app only uses up one-tenth the power of other location search services. This is good news especially for power smartphone users out there. Famy's location tracking feature works only with Internet access.
The app isn't monetizing just yet. But the team plans to allow users to join multiple groups and add additional safety features as in-app purchases. They are also considering local ads or product sales to generate revenue in the long run.
Famy's global ambitions
The app development firm behind Famy is Spacosa Corporation, headed by CEO Wooju Cho. Major employees of the company were veterans at major Korean game publisher Neowiz Corporation for 15 to 20 years.
Famy was launched on October 1st in South Korea and has received 100,000 downloads and 10,000 daily active users in three short months from over 80 countries. Recently the team commenced its global expansion plan starting with Asia.
Famy is now available in ten languages, including Japanese, Korean, traditional Chinese, simplified Chinese, and Indonesian. However, the team is struggling in China and Japan as they lack strong local partners. Famy also has plans to expand to Latin America with Argentina as a service center.
Right now, the startup is self-funded and relies also on an undisclosed amount of angel investments. They are thinking about finding new investors to help their global expansion campaign and finding revenue in each country via joint ventures and licensing.
The one to beat in this space is US-based Life360. It has been there since 2008 and accumulated over 33 million users. The app is picking up traction in Asia too, so we'll see if Famy can find ways to overcome that competition.
You can give Famy a try here. The team will launch its iOS version in March.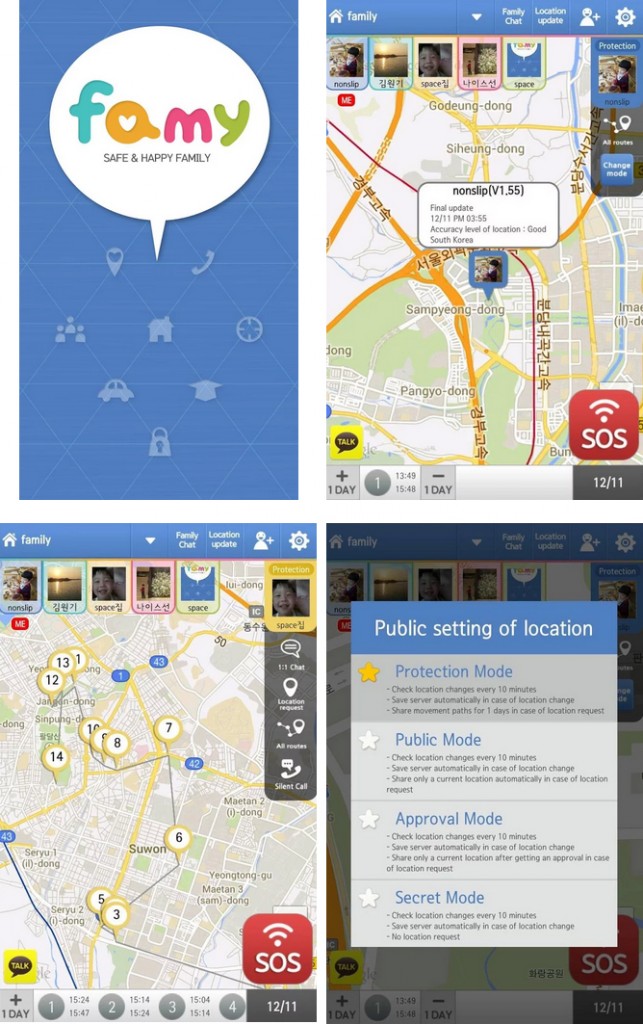 (Editing by Terence Lee)