In the south China city of Zhuhai, one enterprising phone vendor has opened an 'Android' brand shop that's a sort of fake version of the Androidland store in Melbourne, Australia. Well, very loosely. Amusingly, the small shop, despite being named after Google's (NASDAQ:GOOG) mobile OS, cannot resist selling Apple's iPhone.
In reality, the Android shop looks like a common smartphone reseller's store – possibly with grey-imported devices that are cheaper than official imports into China – except that it doesn't have a proper name. It has just borrowed the Google-owned Android brand. Apart from that, the shop doesn't offer anything like the immersive experience of the Google-sanctioned, Telstra-run Androidland (pictured bottom). Plus, it has hedged its bets by not committing to sell only Android phones, as seen by the iPhone ad board and the iPhone glass display units inside the door: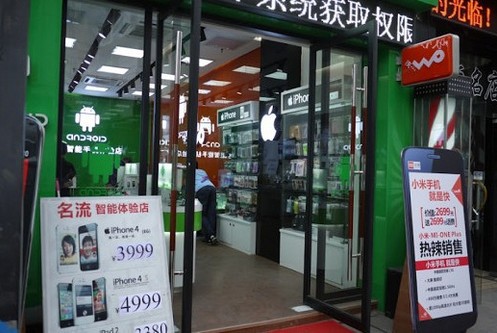 Google is not quite so litigious as Apple when it comes to this sort of branding, so hopefully the Zhuhai-based store will catch a break. Plus, Android as a whole is open-source (well, at a software licensing level), so if Google even sees this, perhaps they'll let it slide for the sake of some (good?) publicity. The Android shop sells all the usual suspects, such as Samsung's popular Galaxy SII, as well as the Chinese-made Xiaomi M1, which runs a heavily-themed version of Android.
You might recall that there was quite a furore last summer over a so-called fake Apple store in south-eastern China. On that occasion, just as with this Android one, it was really just a reseller that went one step too far. In the Apple case, even the employees wore Apple-esque T-shirts, and today it's just a matter of the Android shop owner not bothering to pick a name. No biggie.
By means of contrast, here's the Telstra-run Androidland in Melbourne (courtesy of the Google Oz blog):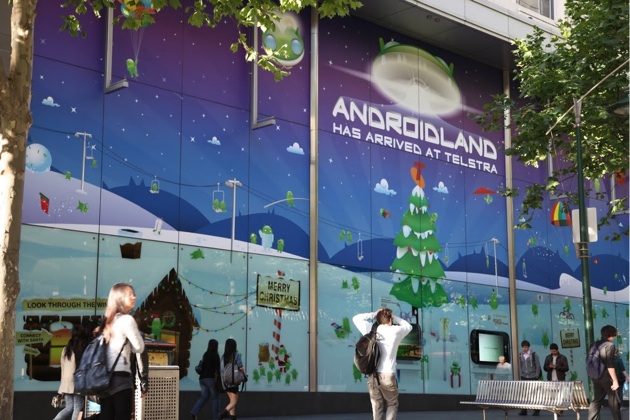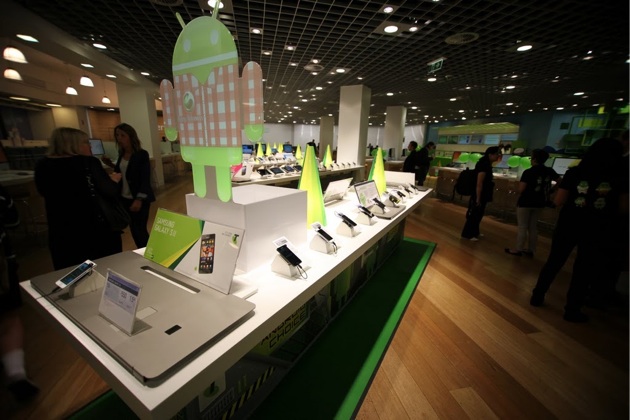 UPDATE on March 24th: Techweb failed to credit the proper source of these pics, which I've now added – [Source: Brian Glucroft's blog; via Techweb]
---