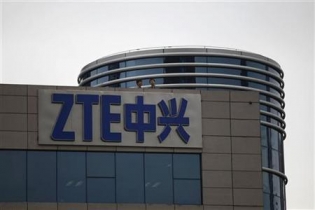 ZTE has not been having an easy go of things in the US of late. But investigations and financial troubles be damned, the company is apparently pouring another $30 million into its US operations, according to its US CEO Cheng Lixin. The money will be used to make and strengthen local partnerships, develop core technologies, and more with the general idea being to upgrade ZTE US's level of localization and capabilities.
Forgive me, but it seems like with investigations in the US, India, and the EU, not to mention the company's history of cooperation with Iran this money might be better spent on a PR campaign, or maybe just pulling back in the US for a little while and focusing on the new and interesting things ZTE has going on back in China.
Cheng says that the company already has partnerships with major US telecoms, and American consumers certainly aren't generally aware of what ZTE even is, let alone that it's Chinese. But those who have seen it before have probably seen it on the news being investigated by Congress — that's not a good thing. Moreover, the bigger ZTE US gets, the more I expect its international and American rivals will push to make sure that Americans are aware of all of its past misdeeds, and of all the questions about its close ties with the Chinese government. In fact, I can't help but wonder if this $30 million comes from the $20 billion ZTE just got handed by China's state-run China Development Bank.
Whether it does or not, I think there are far too many unanswered questions about ZTE for it to be successful on a large scale in the United States. Clearly, ZTE's management is willing to bet at least $30 million that I'm wrong; it will be interesting to see if that ultimately proves wise or foolish.
[Beijing Morning Post via Sina Tech]