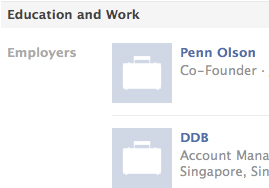 Your resume plays a crucial role in your job hunt. Like an ad, make it interesting, creative and striking. You either leave a good impression or don't.
Fighting with thousands of other resumes, 3 seconds is all you have to capture the hiring manager's attention. It's time to give your resume a design facelift.
How about a Facebook style resume? I promise it wouldn't take too much time to create one.
As you would have known, Facebook recently changed its profile page design. One of the key changes includes a summary of your personal details. When the info side bar is clicked, it presents a nice resume-looking layout. The next few steps are no-brainers: Snap a screenshot and add in details at the side through Photoshop or Keynote. The final product should look like this:
Click to enlarge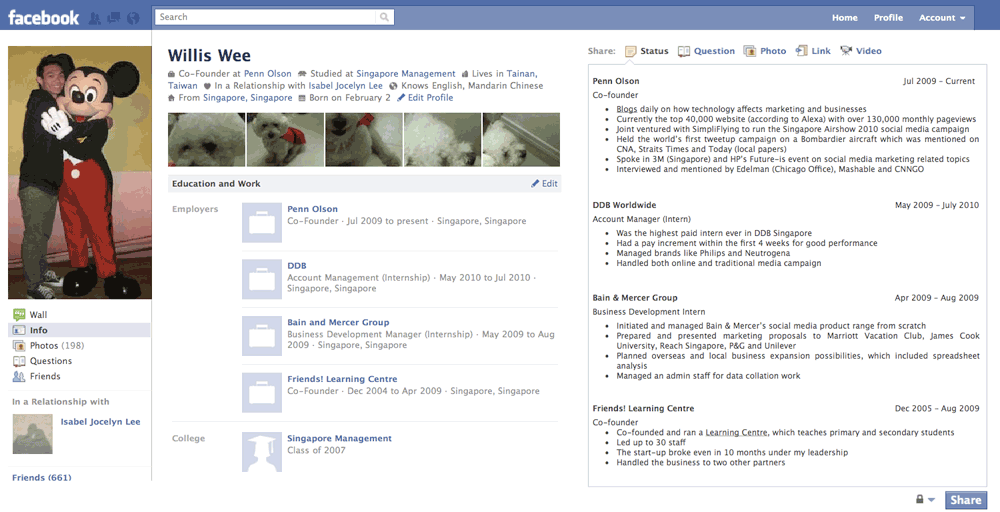 If you have spare time, you could also add in tagged photos to demonstrate your creativity. This Facebook style resume not only looks better but it also shows self-confidence about your own social life. Other creative CVs include a Google style resume and also video resumes.