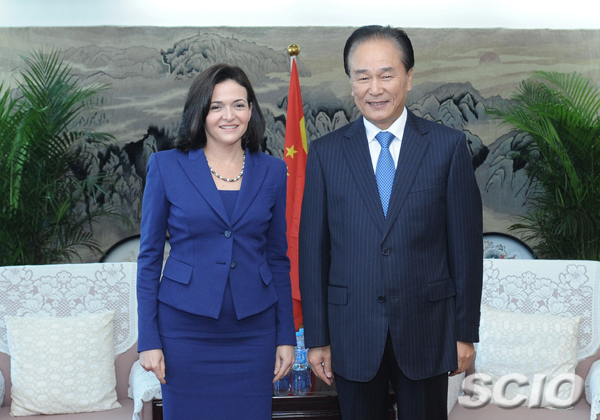 While everyone's been busy drooling/pontificating over the new iPhones, Facebook (NASDAQ:FB) COO Sheryl Sandberg has been busy in Beijing. As shown in a photo (above) from China's State Council and Internet Information Office (SCIO), she met with Cai Mingzhao, SCIO's director.
The short missive from that bureau indicates that Sandberg was there to talk about the importance of Facebook as a platform for Chinese businesses to expand overseas, and "matters of cooperation" were also discussed.
Facebook has been blocked in China since July 2009. It's highly unlikely that situation will change as a result of this meeting, and instead we get the feeling the encounter was just shooting the breeze, with Sandberg getting the point across that Facebook isn't just a hotbed of counter-revolutionary groups trying to destroy the Communist Party. But it has those too.
(Editing by Paul Bischoff)