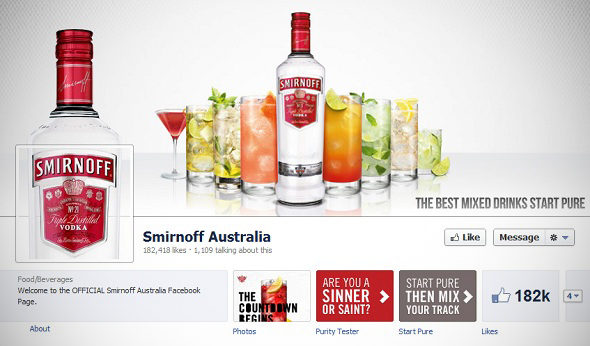 Australia's industry watchdog Advertising Standards Bureau has ruled that it considers Facebook brand pages and the comments in it to be forms of advertising, stemming from a complaint about sexist, obscene, and racist comments on the Smirnoff Facebook page.
This landmark ruling means the ASB believes brands are responsible for the content written by their fans on branded Facebook pages, and must comply with industry self-regulatory codes and therefore consumer protection laws.
In its ruling, the ASB said: "The board considered that the Facebook site of an advertiser is a marketing communication tool over which the advertiser has a reasonable degree of control and could be considered to draw the attention of a segment of the public to a product in a manner calculated to promote or oppose directly or indirectly that product.
The board determined that the provisions of the Code apply to an advertiser's Facebook page. As a Facebook page can be used to engage with customers, the board further considered that the code applies to the content generated by the advertisers as well as material or comments posted by users or friends."
While the likes of this ruling is not something completely new — an Australian Competition and Consumer Commission ruling in 2011 found Allergy Pathways to be responsible for deceptive posts on its page — imagine the repercussions for brand managers and Facebook administrators, not forgetting the need to ensure they are adequately resourced if they are committing to a Facebook, YouTube, G+ and Twitter presence.
So what does this mean for startups?
Most advertisers use social media platforms, in particular Facebook, as a way to engage more deeply with consumers. Although ruling by ASB is only limited to brands in Australia, its impact could be far-reaching if advertising boards across the world adopt a similar stance.
If nothing else, the ASB ruling has served to highlight that brands and organisations have underestimated the value and importance of community moderation, and that they're using untrained staff. Only with sensible use of the social media platforms will we have more ammunition to fight the internet legislation issues in Southeast Asia.
About the author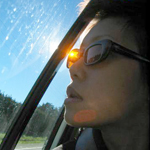 Sharon Yar is a self-confessed Coca-Cola addict, paper model maker, aspiring karaoke superstar – and also Creative Entrepreneur at Peepshow Creative. With close to 16 years of experience in consumer advertising, her portfolio of clients includes Singapore Airlines, Volkswagen, Sony, Nike, Levi's, Tiger Beer, Chivas Regal, Raffles Hotels and Four Seasons. She has developed campaigns across a wide range of channels, including Corporate Identity, Web Design, Digital, Social Media and App Development. Want to know more? Email Sharon at yar (at) peepshowcreative.com or connect with her on LinkedIn.