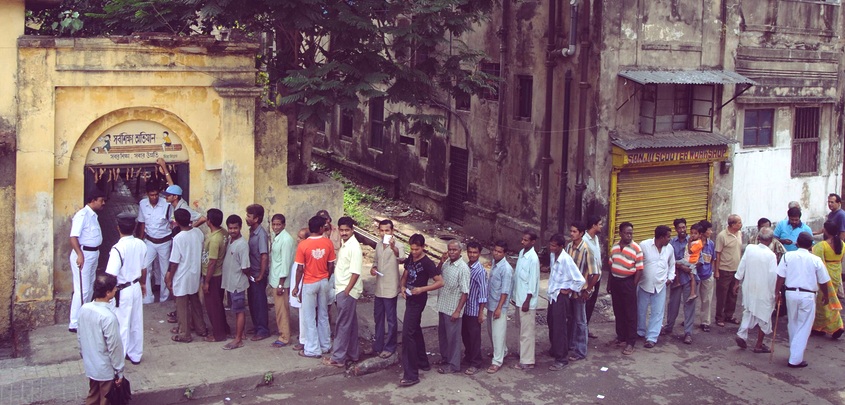 India has 814 million eligible voters for the upcoming national election, Indian authorities revealed today. As with any election, the choices and issues can be confusing, and there'll be a lot of debate around the candidates – especially who might be the next prime minister.
Facebook (NASDAQ:FB) wants to be at the heart of that debate – and get a leg up over Twitter and other social media rivals – right up to the final counting of the votes on May 16. The first seats open to votes on April 30, making it a marathon national election for India.
Earlier this week Facebook rolled out its India election tracker. Along with a trend tracker that counts mentions on Facebook for each of the leading candidates and parties, there are periodic 'Facebook Talks Live' with the political candidates.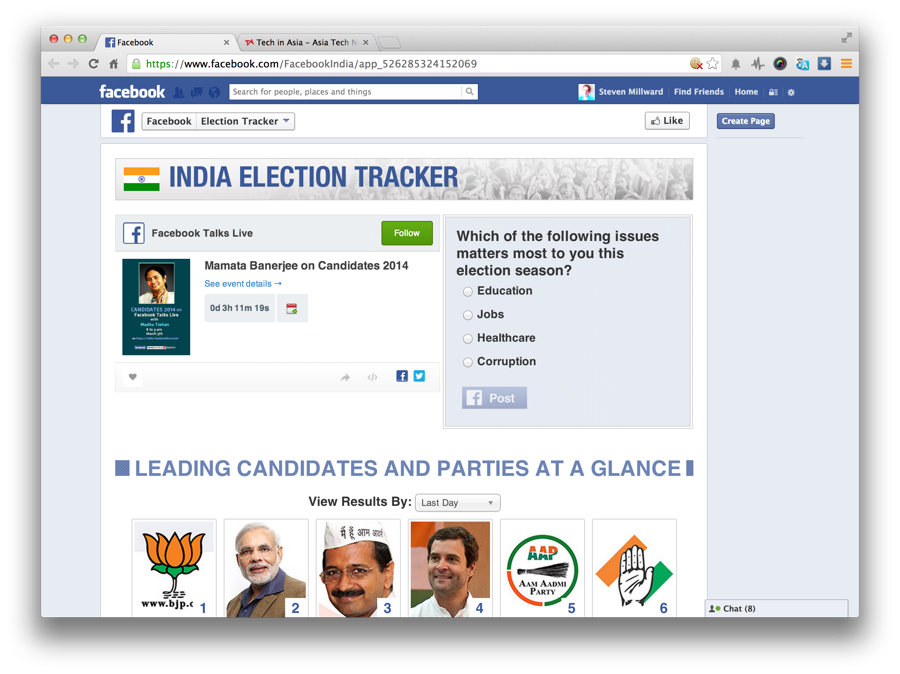 India's Watblog also notes that Facebook has other useful forums for debate on this topic. Karuna Nain, Facebook's public policy programs manager in the country has created the Indian Political Leaders List and Indian Political Parties List, which people can follow within Facebook.
Facebook has over 80 million users in India, according to the company's own data.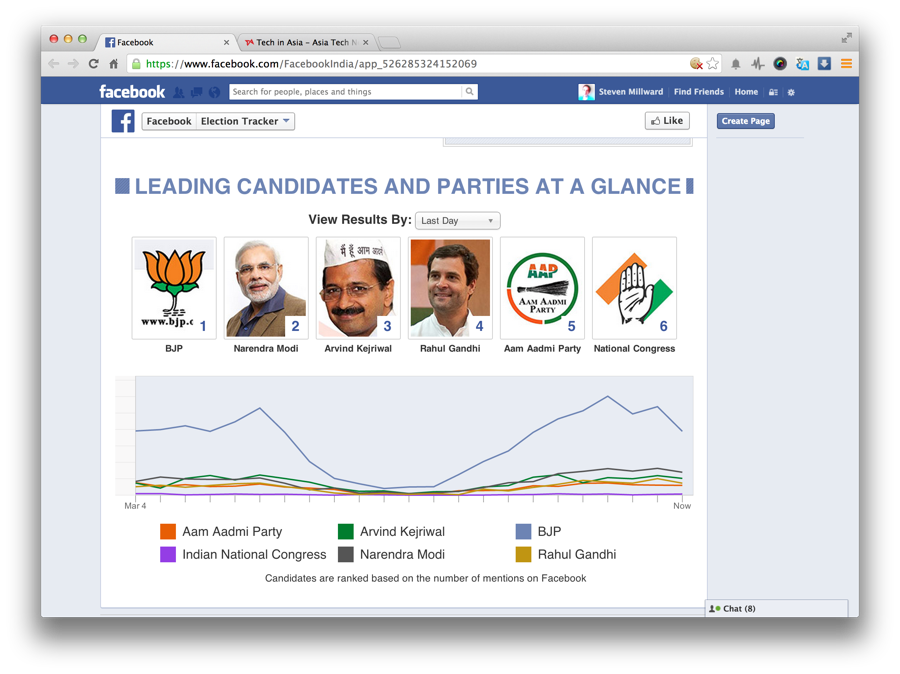 (Source: Watblog)
(Main image credit: unmodified version is a Creative Commons-licensed photo from Wikimedia)
(Editing by Willis Wee)