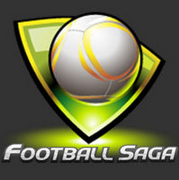 Social networks have become an attractive platform for gaming, and we've seen several games thrive on Facebook in particular. Now, we have another emerging popular game to add: Football Saga.
Football Saga is a social game running on Facebook and developed by Agate Studio, a Indonesian based game studio. It is also one of 15 iMulai 3.0 winners who gave a pitch in front of investors last week.
On Football Saga, users can take on the role of a football player and start on the path to being a football legend. Players can train, buy items and equipment, challenge other players, do part time jobs, join clubs and do refreshing activities — just like a real footballer might.
A player can choose his preferred position: goalkeeper, defender, midfielder or forward. He also has a 'Fame Level,' which can unlock some items and opportunities when it increases.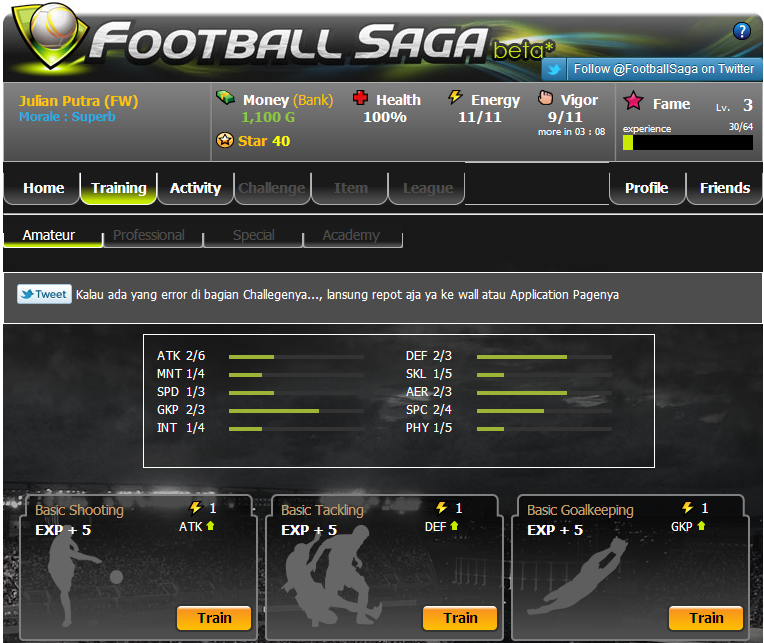 Currently, Football Saga is in public beta and has more than 29,000 monthly active users. The developer of this game actively connects with the community through its Facebook page, Twitter account, and through offline events like playing futsal on Football Saga Gathering. That last event will be held on April 17th in Bandung.
With more than 35 millions Facebook users and a huge number of football fanatics in Indonesia, we can expect that the popularity of this game will only keep growing in the future.