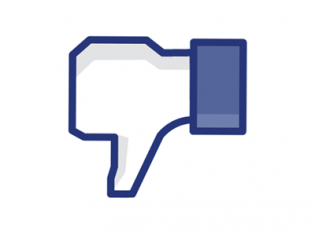 Facebook is under siege from every direction. Snapchat's picking away at the young sexting market, Twitter dominated TV sets at the Superbowl, and Path is building a tiny fortress for close friends. That's not all – the one-billion-user giant's got nuclear warheads from Asia to watch out for too.
Asia is now a crucial battleground in the mobile messaging wars. Both in terms of user-base, and because so many innovating social apps are being built in the region. One third of all Viber users are in Asia, Facebook Messenger is visibly becoming more like China's WeChat, and the originally Netherlands-based Nimbuzz moved its headquarters to India. Even Kik, the Canada-based mobile messaging app with over 30 million users in America and Europe, has started to include more multimedia content in its app, a feature the CEO admits he was observing in Asian apps first. And then there's Line from Japan and KakaoTalk from Korea, which are both platforms for social gaming. Facebook really is under attack from every direction.
In my mobile messaging app list, I outlined most of the features that make these apps special. Stickers, broader social media integration, microblogging, mobile gaming, celebrity accounts, and monetization all seem trivial at first, but are actually hammering at Facebook's empire.
Here's why: Stickers replace emoticons. Microblogging embedded in chat apps replaces status updates and Instagram. Mobile games replace Zynga-like web games. Celebrity and brand messaging app accounts replace Facebook Pages. And monetization via promoted posts isn't as compelling as mobile commerce. And there's more.
The Asian advantage
Mobile dominates Asia, in a way that the web browser dominated the West in the early 2000's. Just this week, China overtook the US as the biggest smartphone market. This means companies are rushing to Asian mobile markets to secure a dominant position down the line. It's not like the US, where internet traffic is transitioning from web to mobile. In Asia, much of the internet traffic is jumping straight into mobile.
The web across Asia is still fragmented and young. Asia didn't make a steady progression from one major technology startup to the next, littering the online landscape with useful online services along the way. Asian consumers don't yet have the breadth of access as the many online services the Silicon Valley tailored to the American market. For example, Facebook will not step into Amazon territory without significant opportunities. The landscape is more compartmentalized.
Thus, chatting apps are becoming platforms for anything they can technically handle that doesn't already exist as a dominant consumer web service. So Line pushes games, KakaoTalk pushes mobile commerce, and WeChat pushes brand and celebrities. Areas like gaming, e-commerce, and communication are still untapped real estate. I'm sure there's more to come from these Asian apps – perhaps mobile payments.
And with Asia's population, all the data these apps can collect on users, if read right, can only enhance their interfaces.
Immediate versus asynchronous communication
Chat apps record users by daily usage, and Facebook reports users by monthly usage.
Twitter and Facebook are still the dominant social media platforms in the world, but they're characterized by asynchronous communication. Status updates stay online forever and friends or followers can respond days to months after you first posted.
Texting, on the other hand, requires an immediate response. In Vietnam, for example, friends will complain if you don't respond to a message in these apps within 24 hours, others will get anxious if you haven't responded after an hour. This immediacy is also baked into things like mobile games and mobile commerce.
Asian users want "now" and "live". They also want intimate and private. And the truth is, so does everybody else. This is where chat apps crush asynchronous social media and is exactly why Mark Zuckerberg is so eager to transition Facebook onto mobile.
Predictions
To me, we're looking at a significant assault on Zuckerberg's empire. And the weapons in Asian chat apps' arsenal are not something Facebook has to deal with at home. But ignoring these rivals would be fatal, as giants like WeChat and NHN's Line start to look more at the US market. So what's next?
Two factors that I think will spur Asian chat app innovation are the fact that there is no clearly dominant messaging app across Asia and all of the chat apps in Asia are attacking each other's markets. KakaoTalk, Line, WeChat and others are all battling each other in their home markets of Korea, Japan, and China, but they're also pushing into the nascent Southeast Asian markets. They will be forced to out-innovate each other to survive. This will give users plenty of options and a lot of features. Like Cubie adding Snapchat-like abilities to its app, and Zalo adding a Draw Something function, there is no reason to believe that Asian chat apps will not steal the latest in tech trends and bake them as features into their apps. This could change on a week-by-week basis. I wouldn't be surprised if someone copied Vine's six-second video format (oh wait…WeChat already allows sending video clips with a 2MB time limit) and put it in their messaging app.
On the other side, Facebook isn't going to take this lying down. Not to be outdone by Asian stickers, Facebook is collaborating with a Pixar artist to redesign the emoticon set (unfortunately for them, animation is an afterthought; most chat apps already have animated stickers). It has also recently updated the Facebook Messenger app with audio notes. Plus it more recently built Facebook Poke that competes with SnapChat, to no avail. But I see no evidence that Facebook is monetizing its mobile experience with games and m-commerce yet.
Given the burgeoning Asian chat app market at present, along with Facebook's inability to take down Snapchat in native Silicon Valley, there is no reason to believe that Asian messaging apps will leave Facebook in the dust. So the truth is, it's Asian chat apps that are saying "Welcome Facebook, Seriously."