Here's a tiny and fun detail that many of Facebook's (NASDAQ:FB) billion-plus users might never notice. Facebook is now showing a different notification icon to users in the eastern hemisphere – instead of showing the Americas on that globe icon, Facebookers across Asia and Africa now see their own continents. Oh, and Europe. We're not sure when Facebook implemented this change, but we noticed it only last night – as did a lot of people on Twitter today who are discussing this.
We've tested this out among the Tech in Asia team scattered across the globe and it seems to work only on the full Facebook desktop site. I've managed to replicate it with ease simply by switching between my US-based and Japan-based VPN servers. Here's a side-by-side comparison: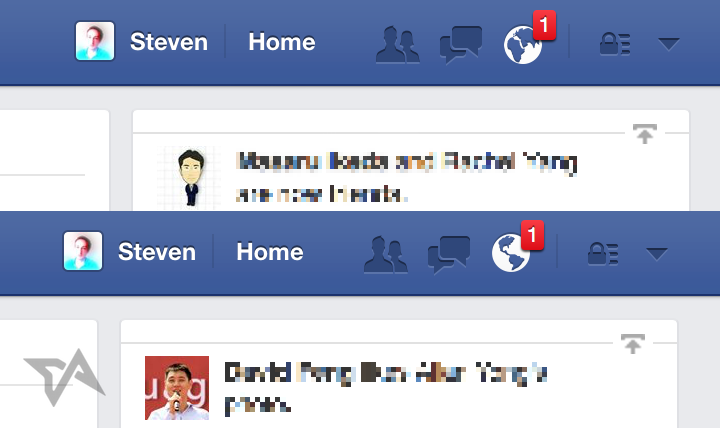 See: Chinese developer clones Yo, but it's just for laughs
Asia-Pacific is the single biggest region for Facebook users –
410 million in Asia
at the last count, versus 204 million in the US and Canada – so it makes sense that Facebook would want to be more inclusive with this little gesture.
We've contacted Facebook's Asia HQ in Singapore for more details and will update if they comment. Update five hours after publishing: The Facebook team says: "This is just one small example of how we're always working to personalize people's Facebook experience."