Update: Reuters reported that someone familiar with the subject said that Facebook has not signed any agreement with any company in China so far.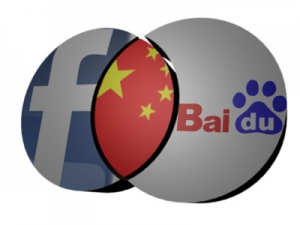 Quoting sources within Baidu, Sohu.com is reporting that the rumored cooperation agreement between Facebook and Baidu to set up a social networking site in China has indeed been signed.
The reports says that the cooperation between the two companies will not be concerning Facebook.com, but rather it will be to create a new SNS site. According to BusinessWeek representatives from both companies have so far declined to comment, but we'll be sure to report as soon as we hear something.
Note that even though the report from Sohu has confirmed the partnership between Baidu and Facebook, it doesn't state that the social network will be working as a separate Facebook.cn domain (which the company owns). It is likely that that both will work on Facebook.cn since Facebook has to follow the Chinese rules and regulations
We previously shared that Facebook might have a good chance to succeed in China with Baidu's help. If Facebook can succeed where other western companies (namely Google) have failed, it would be a giant accomplisment for the company… And a big personal win for CEO and co-founder Mark Zuckerberg.