We recently mentioned Google's end-of-year Zeitgeist presentation, which summarized the hottest topics from the past year, included widely searched topics in Asia. Facebook (NASDAQ:FB) has also published a few regional insights as well, which you can find over on FacebookStories.com. While the focus is on the US, there are also trends highlighted for Singapore, Australia, India, and Korea.
For Singapore, Facebook has identified some of the most popular songs among its users, with Gotye's 'Somebody that I used to know' ranking as the most popular song. Carly Rae Jepsen's 'Call Me Maybe' and Maroon 5's 'Payphone' are second and third respectively. As for hot locations, Universal Studios was the most popular check-in location, followed by Marina Bay Sands, and Woodlands checkpoint.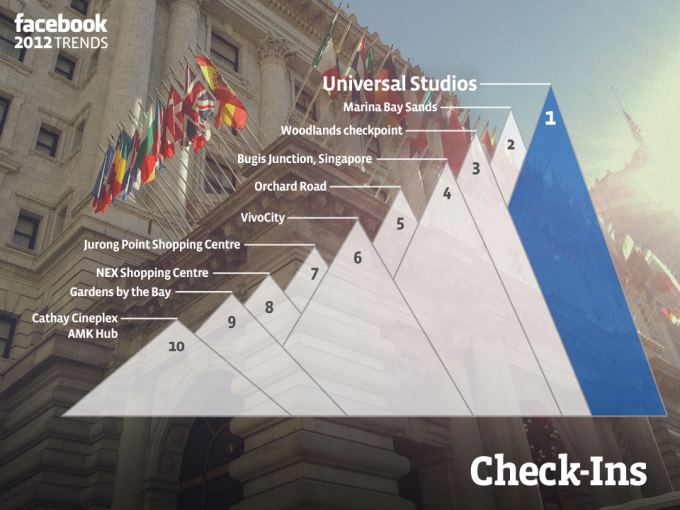 For Australia, Facebook points out some of the most talked-about topics, of which European pop group One Direction was ranked the highest. It's followed by Big Brother and The Voice in second and third. For check-ins, Melbourne Cricket Ground was the most popular spot down under in 2012.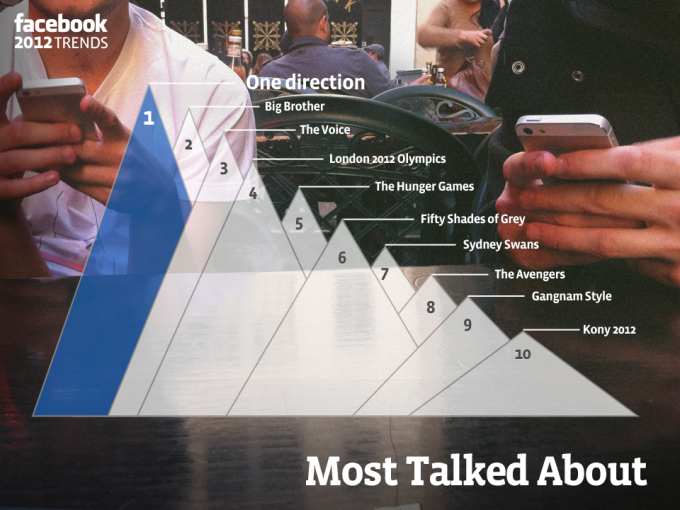 For India, the soundtrack from the film Cocktail was popular, with three songs in the top five, including Tumhi Ho Bandhu at number one [1]. For check-ins, Select Citywalk, Saket was most popular.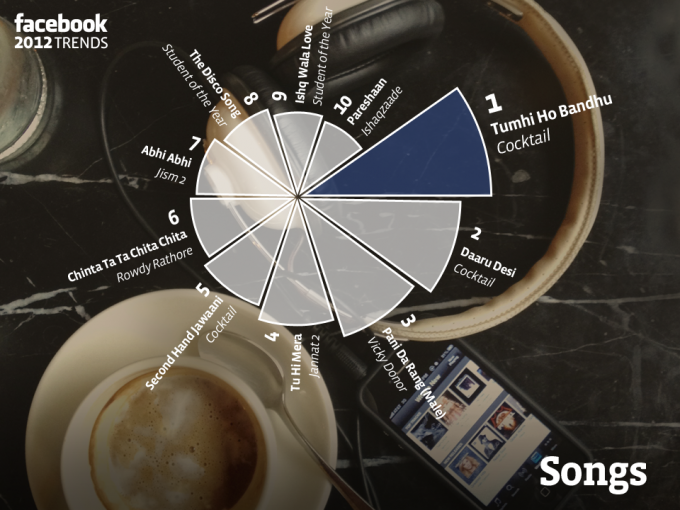 Facebook also has trends for Korea, although I'll refrain from jumping into that too deeply, as I can't read Korean. Google Translate tells me that Psy's 'Gangnam Style' was popular in the music section, as you would expect.
And of course, if you'd like to see your own year in review on Facebook, you can always check out facebook.com/yearinreview.
---
I confess, I'm not familiar with any of these! Is this a movie I should check out?  ↩