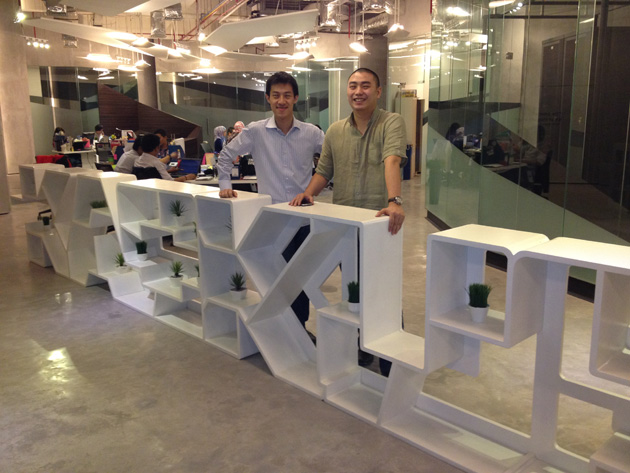 When founders step down from their roles in a company, people think it's bad. "Oh shit, what's happening?" must have crossed your mind.
Sure, in some way, that could be true. But for once, I believe that is probably not the case for Kaskus. It is easy to understand why: when a company is in trouble, they usually lay low to avoid media attention at all costs.
But Kaskus' ex-CEO Ken Dean Lawadinata and ex-CTO Andrew Darwis didn't. Rather, they took the stage and answered some hard-hitting and sensitive questions at our recent Startup Asia Jakarta conference. After their fireside chat ended, they were mobbed by journalists who couldn't seem to get enough of them. But both Ken and Andrew handled the situation naturally and patiently.
They were being themselves.
Bringing any company to the next level is tough, especially one as huge as Kaskus with 28 million unique visitors each month. A great team is essential to make it work, but this time Ken and Andrew will not be the superheroes to lead. They can't and they know it. A change is needed.
I think we all agree that Ken and Andrew are smart people. If the duo believes they need better talent to bring Kaskus to the next level and are willing to step down to make that happen, I wonder what secret project Kaskus is actually working on. We know it has something to do with an e-commerce marketplace and Kaspay. But how the entire thing will turn out is still anyone's guess.
The man with the plan, new CEO of Kaskus Sukan Makmuri, probably knows better. He comes with a ton of experience from Silicon Valley, which makes the future of Kaskus look rosy. Users should feel excited about Kaskus' future. The same goes for the tech ecosystem in Indonesia.
There's a fair chance that Kaskus could become the first local billion dollar internet company in Indonesia with a successful online marketplace and e-payment service. Yesterday's transition is meant for future growth. So if any emotion is invoked, it should be excitement.
Kaskus isn't here to just be the leading local forum. It has positioned itself to create a dent in the Indonesian internet space. Exciting.
Ex-CEO Ken Dean Lawadinata sums it up best:
With our new CEO on board it's like Ferrari (big brand name with customer loyalty and followers) on steroid. We got the speed, capability, and the brain behind us. What's there not to be excited about? : )
Also read: The Story and Future of Kaskus
(Editing by Paul Bischoff)