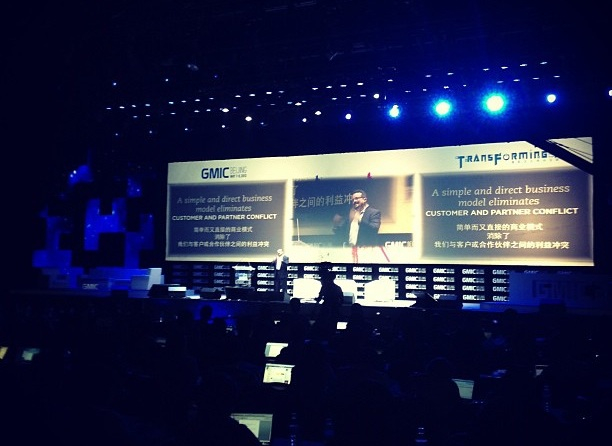 Last time we got some China numbers from Evernote, makers of the notes syncing service, it had hit 1.1 million users in the country in July 2012, a mere two months after launching its Chinese operations. At today's Global Mobile Internet Conference (GMIC) in Beijing, Evernote CEO Phil Libin gave some updated figures, revealing that his company now has four million Chinese users.
Earlier today, the Evernote China team in Beijing flipped the switch on the Chinese version of its Evernote Business service (see here). That team has now grown to 17 people.
Aside from the stats and that launch, Phil talked about how China is an integral part of Evernote's strategy of being a long-term startup that can survive up against the world's top web giants. Speaking of China's own web ecosystem, he said that the next decade will see Chinese tech companies going global, and the nation will, as it shifts away from manufacturing and towards a knowledge-based economy, become a creative melting pot. Startups in China will fit into that melting pot, Phil added, by being an innovation furnace.
Evernote still has two rivals larger than it in China: Shanda's Mknote (five million users last year), and Netease's Cloud Notes, which reached eight million users in December.
(Source: 36Kr – article in Chinese; Photo by @chadcat)
This is part of our coverage of GMIC 2013 in Beijing, running today and tomorrow (May 7 and 8). For other stories from this event, click here.