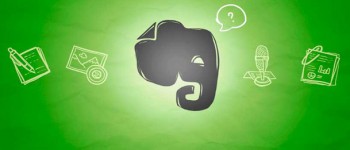 Last night at Tech in Asia's Bangkok Meetup, Evernote's Tiang Lim Foo, Asia Pacific Market Development, took the hot seat for more than 40 minutes for an interview followed by a lively discussion with the audience. During the interview, Tiang revealed several interesting things. In Southeast Asia, Evernote has close to two million users and the Thailand user base is growing fast, now at 400,000 users. Last month, we noted that Evernote has 350,000 users in Indonesia, too.
An Evernote PR representative told us that Evernote is noticing sharp growth in Southeast Asia, especially in Indonesia, Malaysia, the Philippines, and Thailand. The growth in Thailand has been pretty impressive. Compared to its Thailand user count two years ago, Evernote has increased its users by 1,200 percent. In the last three months, Thailand has added 21,500 new users on average per month.
Globally, Evernote has 50 million users with about two-third of its users outside of the United States. In Asia Pacific, which includes Australia, Japan, and China, Evernote has over 15 million users and is growing at 225 percent in the region in the past year.
In China, Evernote operates as a standalone service with a different name (Yinxiang Biji), a local team, and new data centers. It is, however, not the dominant cloud note service in China, with local competitors like Netease and Shanda all trying to grab a piece of that market.