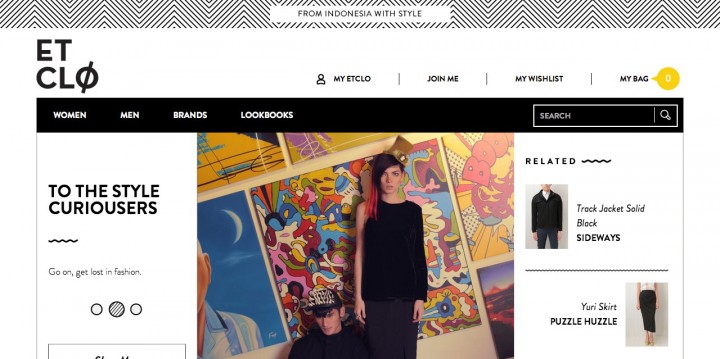 Here is yet another premium online fashion store popping up in Indonesia. Focusing on showcasing "Asian looks" and being more edgy, ETCLO wants to introduce the country to a hipster-inspired casual look.
ETCLO sells clothes, shoes, and bags for both men and women. It also has a lookbook, in which users can buy the exact item combinations shown by the models on the site. ETCLO currently houses over 30 local and international fashion brands.
Launched just last month, the e-store startup is run by four co-founders: Jeffrey Yap, William Chandra, Ferry Tantono, and Yang Yang Hartono. Hartono Tantono is a serial entrepreneur whose businesses include Surabaya dessert and bakery business Hare and Hatter as well as restaurant and bar Kirkos. He has also been affiliated with Surabaya Fashion Festival and Ciputra World Fashion Week.
ETCLO plans to launch its own fashion line this year. Users can make online purchases with credit cards and bank transfers.
There are plenty of strong local rivals in the fashion e-store sector in Indonesia. It includes Zalora and BerryBenka 1, as well as cooler niche sites like VIP Plaza and BrandClozet, which both focus on flash sales.
(Editing by Steven Millward)
---
Disclosure: East Ventures invests in both BerryBenka and Tech in Asia. See our ethics statement for more information.↩