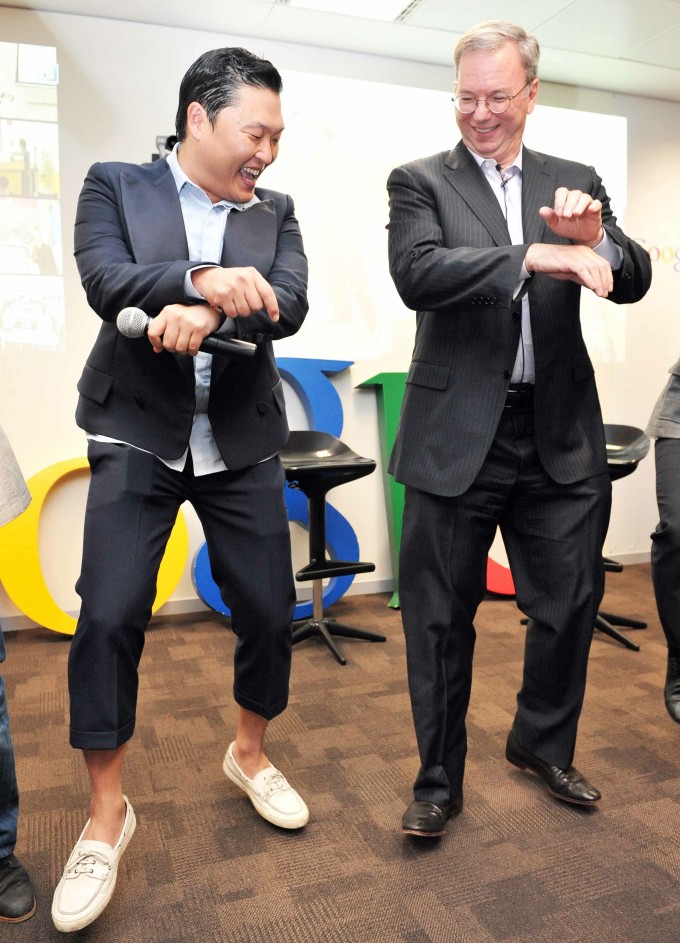 Here are some fun photos from Google Korea showing PSY's visit to the company's Seoul office, where Google (NASDAQ:GOOG) executive chairman Eric Schmidt apparently requested to be taught the popular 'horse dance,' made famous from PSY's Gangnam Style video. To reciprocate, Eric Schmidt presented PSY with a framed Google doodle.
As you know (unless you have been living under a rock this summer) PSY's Gangnam Style is now the king of all viral videos, having become the most 'liked' video ever on YouTube. Currently there are almost 2.9 million likes, and about 289 million views.
On a related note, yesterday a Google Day event in Jakarta closed with a Gangnam style flash mob.
Apparently no city is safe anymore…